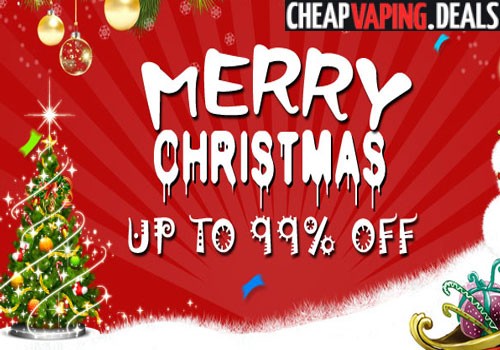 We're getting ready to post the best vape deals, coupons, discounts and sales for the 2017 holidays.  If you want to get a low priced vape gift for Christmas, Ramadan, Hanukkah or New Year 2017, stay tuned to this continuously updated page! Some sales have already started so check them out below.
EjuiceConnect

: Complete mod kits from $29.99.

EightVape

: Pre-Black Friday sale. Tons of low priced hardware and e-juice.