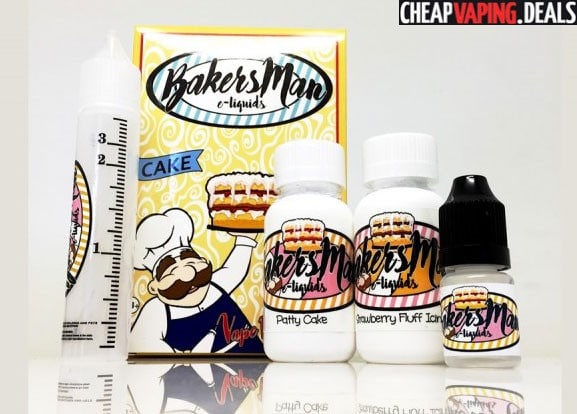 Here's a fantastic deal on the Baker'sman DIY E-Liquid kit.
Baker's Man DIY E-Liquid Kit
$29.95

Overview
The Baker's Man e-liquid kit contains everything you need to use the recipe and make your own tasty yellow cake topped with strawberry marshmallow fluff icing.  Or, you can utilize the wide range of flavors and make your own custom juice.  Simply mix the cake with the flavor and sweetener according to the recipe or your own personal preference.
Here's what you get:
1 x 30ml of patty cake
1 x 30ml of strawberry fluff icing
1 x 5ml bottle of sugary goodness
1 x 30ml chubby gorilla bottle with measuring lines
1 x pack of cotton bacon (Japanese organic)