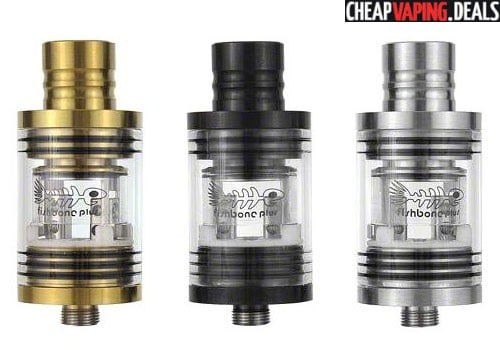 Here's a fantastic deal on the Cloudjoy Fishbone Plus RDA.
Overview
The Fishbone Plus by ICloudCig is an RDA that is built with a glass top cap for visibility and features an amazing deck that allows for massive coil options.  It is available in black or silver.
It is a beautifully designed and well constructed RDA.  The main building component is glass to allow for maximum visibility and improved flavor.  It measures 22mm in diameter and comes with an extra glass section.  On the bottom, you'll find a copper plated 510 connection pin for maximum electrical conductivity.   With purchase, you'll get extra o-rings, spare screws, a ribbed anti-spitback widebore drip tip.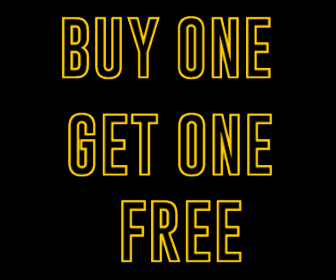 The deck is built with ceramic to allow for purer taste and healthier vaping.  It features a vertical two post setup with dual holes to allow for a wide range of builds. Building with a wide range of wire sizes and configurations is said to be very easy.  Everything is also  well machined and the screws used are Phillips head.
Airflow is massive and uniquely designed to prevent leaking.   Air intake enters from the top and travels into the chamber and under the coils, then back up to the drip tip.   As a result, the RDA can put out massive clouds that are flavorful.
The Fishbone Plus can be easily disassembled for maintenance and cleaning.
Features & Specs.
Diameter: 22mm
Two post ceramic build deck
Leak proof top Airflow
Ceramic Build Deck for a clean and pure taste
Copper plated 510
Anti spitback widebore drip tip
Extra o-rings, screws
Video
Total Views Today: 1 Total Views: 192