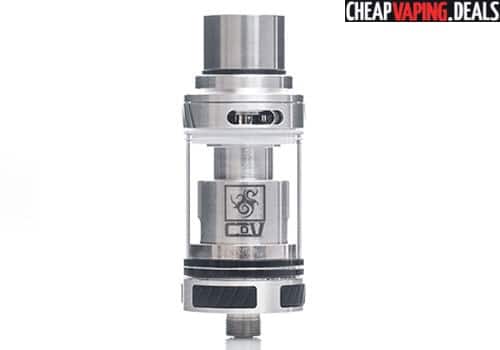 Update: The Council of Vapor Phoenix Ceramic Coil Tank Has Been Discontinued – Check Newer Sub Ohm Tank Deals Below
Overview
The Phoenix by Council Of Vapor is the first sub ohm  tank to utilize a permanent ceramic coil system which only needs to be cleaned, never replaced.  All you do is use the included rod for a simple cleaning process.  The core consists of ceramic wicking that puts out more flavorful vapor, while saving the wallet as there is never a coil replacement to buy.  The included coil has a resistance of 0.5Ω and a recommended wattage of 60W to 120W.
The tank can hold up to 2ml of e-liquid and features a unique top fill system that automatically seals off the chamber to prevent leakage during refills.  Airflow is controllable via the silicone top ring and features two 10mm x 3mm airslots that can be adjusted according to your preference.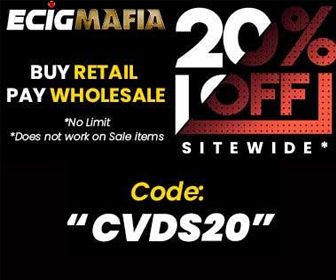 With purchase, you'll get three honeycomb drip tips.  The first features a black delrin finish, the second is a white delrin drip tip and you'll also get a rubber/stainless steel drip tip.  The latter features an auxiliary interior vortex ring and all three were designed to reduce spitback and keep e-liquid out of the mouth.
Overall, if you enjoy high wattage vaping and want to save money on coil replacements, the Phoenix tank may be just the device for you.  And, since it is from Council of Vapor, it's bound to have amazing performance and durability.
Features & Specs.
Diameter: 22mm
Beautiful COV engraving
Made from stainless steel
Tank capacity: 2ml
Top fill system when automatic juice flow control
Permanent ceramic coil setup
Never buy coil replacements
Can take up to 120W of power
Two wicking ports
Dual top adjustable airflow 10mm x 3mm
3 x spitback honeycomb drip tips with anti spitback
Video Review
https://www.youtube.com/watch?v=3OZYRLnM3_0
Total Views Today: 1 Total Views: 163