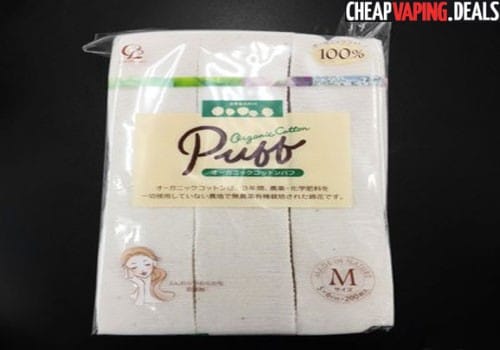 Here's a fantastic deal on Delivape Japanese Organic Cotton.
Overview
This package contains 200 pieces of Japanese organic cotton for use with your RDA or RTA.  Each piece measures 5cm x 6cm and is made from Koh Gen Do organic cotton.  This particular brand is said to ensure amazing wicking and vape flavors.  And, at this price, it's a no-brainer.
This cotton is 100% organic and has not been bleached or treated in any way.  And, they are said to split in half very easily.