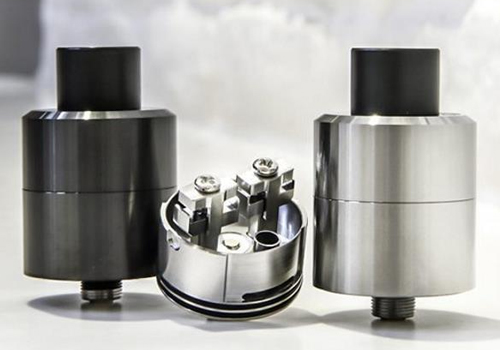 Here's great deals on the Lynx RDA by Digiflavor.
Overview
The Lynx  by DigiFlavor is a brand new RDA that was made for both cloud and flavor chasing.  You can get one in black or silver.
The RDA measures 25mm x 26mm  and is constructed from stainless steel.  It features both bottom and side airflow intake.  If you enjoy mouth to lung style vaping, use only the bottom  airflow for flavorful vapor production which cannot be adjusted.  On the other hand, if you like huge vapor that directly travels to the lungs, also open the adjustable side airflow slots by turning the top cap.  There is no single coil option with this deck.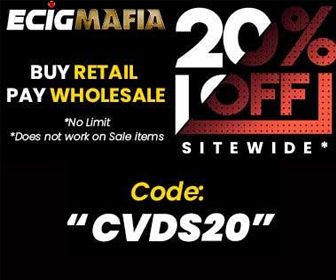 The deck features a brand new design with dual posts that use spring-loaded clamps to hold down the wire.  Simply put your leads through the holes and tighten the top mounted screws.  This allows for easier coil installation with a wide range of wire types and sizes.  The deep juice well allows for up to 2ml of e-liquid and the entire RDA was designed to be leak proof.
Video
Features & Specifications
Measurements: 25mm x 26mm
Weight: 50g
Made from stainless steel
Leak proof design
Delrin drip tip
Massive 2ml juice well
Dual post deck with innovative springloaded clamp setup
Screw down top mounted screws to keep wire in place
Use bottom airflow only for mouth to lung vaping and flavor
Use side adjustable airflow with bottom airflow for direct to lung vaping and huge vapor
Spare parts
Allen key
Total Views Today: 1 Total Views: 491