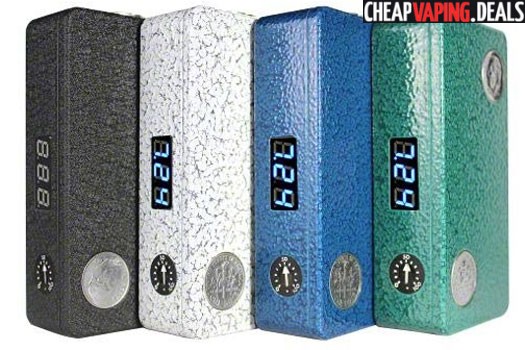 Update: The Dime Box Mod Has Been Discontinued – Check  Newer Box Mods & Starter Mod Kits Below
Overview
The Dime Box features a whopping 6 Volts of maximum output and up to 120W of power.  Every Dime Box is one-of-a-kind because of the way it was made.
The device gets its name because each individual box has a dime in its side panel.  It is one of the most unique mods and is manufactured in the United States.  It features a beautiful design that is built with an CNC billet aluminum chassis, so it's bound to be durable.  You can get one in green, blue, white or black.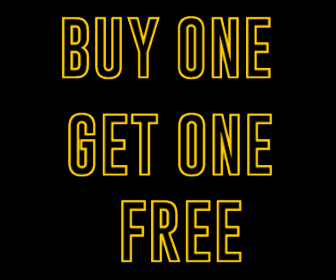 The mod has a maximum output power of 120W but only the voltage is adjustable and is displayed on the screen.  Turning up the potentiometer's voltage results in additional power which results in more wattage.  This device is perfect for those of you who want to use high wattage atomizers because the Dime Box can put out a massive 6 volts!  The lowest atomizer resistance is 0.3Ω so don't use any builds that have a lower threshold.
The Dime Box is powered by two 18650 batteries that need to be charged with an external charger.
Features & Specs
CNC Billet Aluminum Enclosure
Output voltage range: 3.6V to 6.0V
Maximum power output: 120W
Output voltage: 3.6V – 6.0V
Maximum current: 20A
Lowest atomizer resistance: 0.3Ω
Powered by two external 18650 batteries
Voltage potentiometer
On screen voltage display
Reverse polarity protection
Video  Review
https://www.youtube.com/watch?v=G0mGg5OH6rk
Total Views Today: 1 Total Views: 137