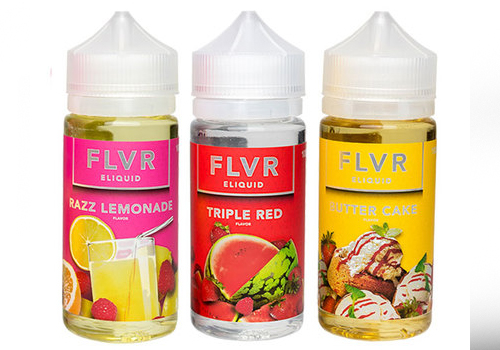 Check out this deal for FLVR e-liquids!  Right now, you can get 100mL bottles for just $3.99. The available flavors include razz lemonade, butter cake and triple red.
Flavor Options
Butter Cake: Is anything as mouth-watering as the words "butter" and cake" in the same sentence? Truly, there's something even greater — Butter Cake e-juice! The taste of buttery ice cream cake with a hint of strawberry in the batter will carry you to delicious flavor heaven.
Razz Lemonade: The freshness of raspberry absolutely compliments the tart goodness of lemonade in this intricate, pleasant e-juice. It's like summer in a cloud as soon as you begin vaping.
Triple Red: Prepare two sweet red fruits and one tart fruit and blend them in ideal proportion for an e-juice taste that will set off a red alert of fulfillment. Watermelon? Check! Strawberry? Yes! Raspberry? Yes! Examine Triple Red from FLVR for a fresh change from your daily vape.
Related
Total Views Today: 1 Total Views: 1,486