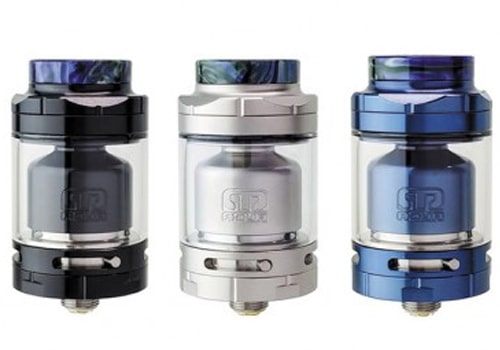 Update: The
Footoon Aqua Master RTA
Has Been Discontinued
– Check  Newer RTA Deals Below
Here are cheap deals for the Footoon Aqua Master RTA.  This new rebuildable tank atomizer features a beautiful design, a 2.6ml or 4.4ml juice capacity, an easy-to-work-with build deck and a piston style airflow system for smooth vapor production.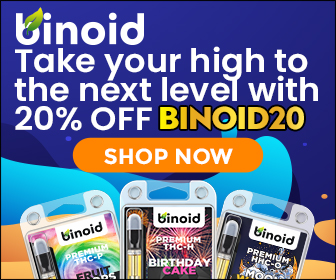 Overview
In the design-department, the Aqua Master RTA measures 24mm x 44mm and is made from stainless steel and a pyrex glass tank. The tank section has two options that are both included: a standard 2.6ml tube and a 4.4ml bulb style one. Refilling the reservoir features a top fill design. The available finish colors for this RTA are stainless steel, silver, blue and black all of which come with an 810 drip tip that looks to be resin-style.
At the bottom, you will find dual external airflow slots that utilize a brand new piston flow system that is said to be a new revolution in the vape market place. This allows for smoother airflow and also an increase in vape flavors.
Inside the juice reservoir, you'll see a dual post build deck that has one large wire terminal per post. Foontoon claims the Aqua Master's build deck is very easy to work with.
With purchase, you will receive the Aqua Master RTA, a bubble glass section, a standard glass section, a bag of accessories and a screwdriver.
Foontoon Aqua Master Features & Specifications
Made from stainless steel and glass
Colors: black, blue, silver, SS
Juice capacity

Standard tank: 2.6ml
Bulb tank: 4.4ml
Top fill design

Big 24mm build deck
810 drip tip
Piston flow system for smooth airflow and increased flavor
Support for Aqua Reboot Juice Tank Section
Total Views Today: 1 Total Views: 86