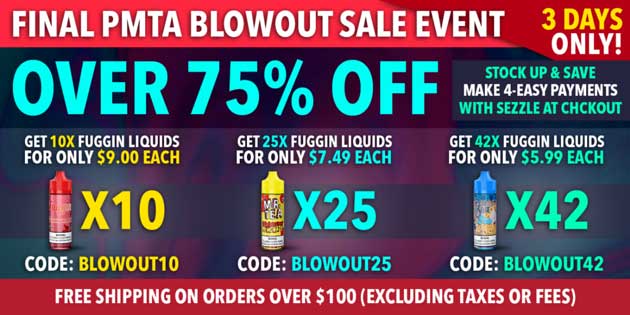 Fuggin Vapor Coupons & Sales
Check out all available [current_date format='F, Y'] coupons, promotion and sales at Fuggin Vapor.
As many of you know, the PMTA deadline is September 9 which means many vape companies are going to have to take their products off the market in the United States.  Stock up before the deadline!
Update: We received an email from Fuggin yesterday saying that September 8 is the last day to buy Fuggin E-Liquids. This probably means they did not submit the required paperwork with the FDA to keep their juices on the shelves after September 8.
Related Juice Deals
Total Views Today: 1 Total Views: 2,238,523