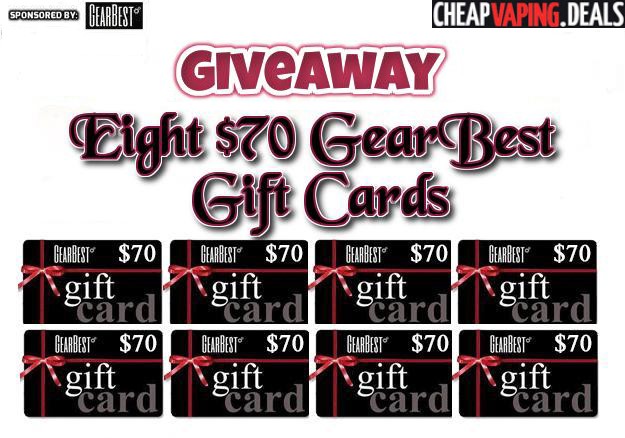 We're giving away eight $70 gift cards that can be used to buy anything at Gearbest.com.  Gearbest has tons of vape gear at low prices!  Entries will be accepted thru 10/10/2017 from all countries.
Eight winners of a random drawing will be announced on 10/11/2017 and will each receive a $70 balance in their Gearbest accounts.
Please LIKE our facebook page to receive updates.
Giveaway: Eight $70 Gearbest Gift Cards