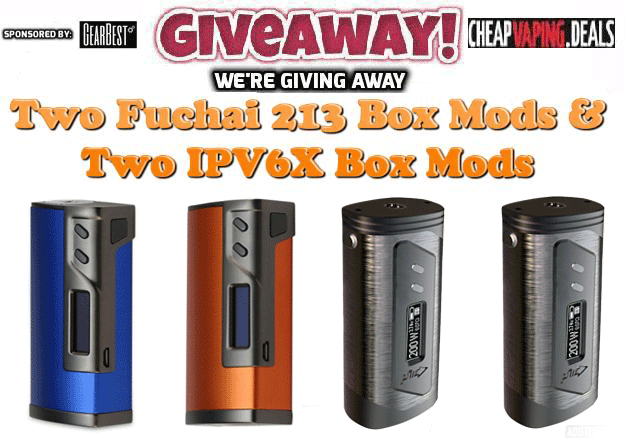 We're giving away two Sigelei Fuchai 213W & two Pioneer4you IPV6x 200W Box Mods.  This giveaway is sponsored by Gearbest.com.  Entries will be accepted thru 8/6/16 from all countries.   For USA residents, this will be the last giveaway (ever) because of the new FDA regulations that take effect in August.  Don't miss out!
Four winners of a random drawing will be announced on 8/7/2016 and will receive either one Fuchai 213 or one IPV6X.
Please LIKE our facebook page to receive updates.
Giveaway: Two Fuchai 213 Box Mods & Two IPV6X Box Mods

Total Views Today: 1 Total Views: 26