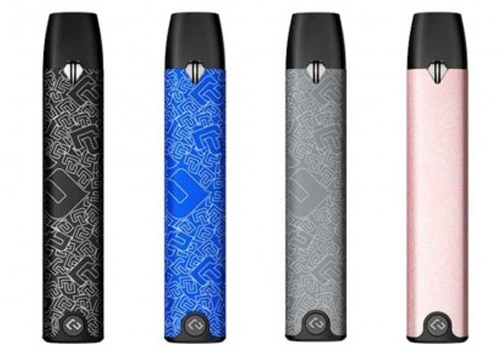 Here are cheap deals for the Hcigar Akso Pod Kit 350mAh.  This pod kit features a 420mAh integrated battery, fast 1.0 hour charge time, ceramic coils for pure flavor, 1.4ml pods and 1.8ohm resistance for use with e-liquids with highly concentrated nicotine such as nic salt based ones.
Overview
The Hcigar Akso Pod Kit has a thin profile thanks to dimensions of 20mm x 9.5mm x 108mm. The chassis is made from aluminum and has either a flat pink finish or a finish with designs in blue, black or grey. The design features high-end craftsmanship. The pods insert into the Akso mod and can hold 1.4ml of e-liquid with a bottom fill system with a juice port hidden behind a stopper. The coils inside have a 1.8ohm heating element which is made from ceramic for flavor production. This resistance level also means the Hcigar Akso is ideal for nicotine salt-based juices or other liquids with high nicotine concentration.  Airflow on the pods features a closed-loop system making it a very smooth vape experience.
The battery mod at the bottom of the Hcigar Akso is built with a 420mAh integrated battery. Output is unregulated so performance depends a lot on the charge level of the cell. Fully charged, the Hcigar Akso can achieve 3.2 volts of power. A micro USB port allows for easy charging within 1.0 hour and, although not indicated in the specifications, there's sure to be a battery LED that tracks the charge level of the internal battery.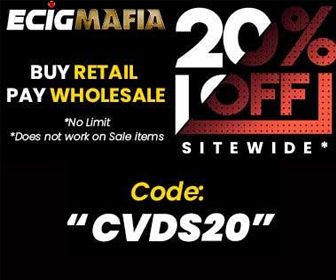 Hcigar Akso Features & Specifications
Dimensions: 20mm x 9.5mm x 108mm
Chassis made from aluminum
Colors: plain pink, blue, black, grey
High end designs on the blue, black, grey colors
Built-in 350mAh cell
Micro USB charging
Battery LED
1.5 hours charge time
Ceramic 1.8ohm coil
Power voltage range: 3.0V-4.2V
1.5ml pods
Easy refills
Smooth airflow thanks to closed loop system
Total Views Today: 2 Total Views: 236