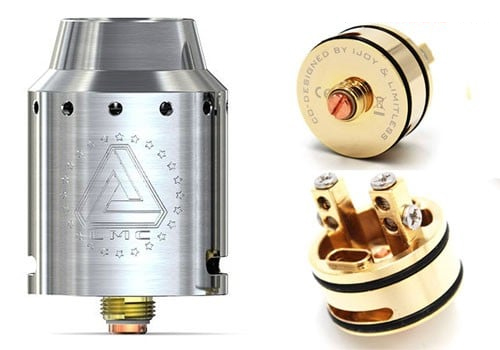 Update: The Ijoy Limitless 24 RDA Has Been Discontinued – Check  Newer RBA Deals Below
Here are fantastic deals on the Ijoy Limitless 24 RDA.
Overview
The Limitless 24 is an RDA from Ijoy and features a 24mm dual post build deck with plenty of building space for a wide range of builds.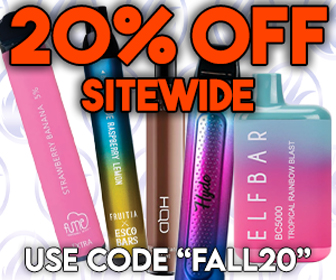 The device is made from stainless steel and measures 24mm across.  It is made with a dual post build deck that is completely gold plated and features a 12mm distance between posts.  Each post sports two wire terminals that measure 2.5mm to work with a wide variety of wire, including hybrid builds.  The juice well is also quite deep, leaving plenty of room for cotton and to avoid frequent dripping.
The RDA features adjustable air intake slots at the bottom as well as top airflow via the holes that surround top cap.  The top cop features an extra wide bore hole to maximize airflow and  an internal o-ring to work with larger drip tips.  On the bottom of the Limitless 24, there's a 510 connection pin that features an adjustable pin with insulation.
Features
Dimensions: 24mm x 45mm
Constructed from stainless steel
Top and bottom adjustable airflow
Dual post, gold plated deck
Dual 2.5mm wire holes on each post
12mm space between posts
Deep juice well
Compatible with hybrid builds
510 threaded connection
Adjustable & insulated  pin
510 Delrin drip tip adapter
Video
https://www.youtube.com/watch?v=uUHspMXNcWI
Total Views Today: 1 Total Views: 181