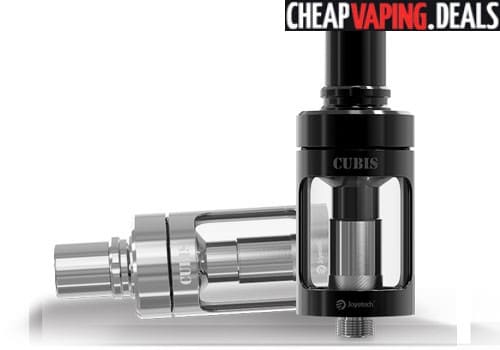 The brand new Joyetech Cubis tank is just out and already an amazing deal has been posted.  Many colors are available!
Overview
The Cubis is the latest tank from Joyetech which is said to produce an amazing vaping experience with incredible flavor. It features a brand new leak-proof design were replacing the coils and refilling is as simple as unscrewing the top from the tank's body. In order to reduce coil leakage and flooding, airflow control has also been moved to the top of the device.
The device could be renamed the no-spill atomizer. It features an entirely leak-resistant tube tank where the entire top section and coil are removed to add juice. To fill the device, simply separate the top of the tank from the tube and add e-liquid through the huge filling slot which is the same diameter as the tank. It's never been this easy.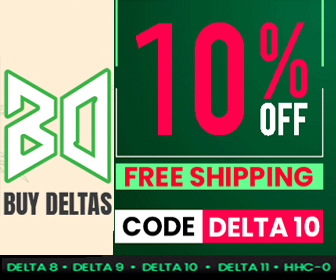 This tank works with virtually every mod in the marketplace. It supports all modes of operation including temperature control, power mode, and bypass mode. Three coils are included with the purchase, including two 316 stainless steel coils rated at 0.5Ω & 1.0Ω and a 1.5Ω Clapton coil.  Coils are easily replaced by unscrewing the atomizer cone.
The Cubis is the first tank system to adopt invisible airflow control at the top of the device. This gives it an amazing look, is more convenient to use, and allows air to more easily enter the coils.
Overall, the Cubis seems like a fantastic new tank. With a price of only $24.99, it's definitely worthwhile to give this one a shot.
Gallery
Features & Specifications
Dimensions: 22mm x 60mm
Body made of durable stainless steel
Pyrex glass tank tube
510 connector
Tank capacity: 3.5ml
Available in stainless steel or black
Includes three coils: BF SS316-0.5ohm, BF SS316-1.0ohm, BF Clapton-1.5ohm
Drip tip dimensions: 11.5mm x 16mm
Easy disassemble for thorough cleaning
Cup designed to be leakproof
Easy to fill and top coil replacement
Brand new no-spill design
Invisible top airflow control
Unique atomizer cap: use tank as ejuice container
Works with virtually every mod
Video Review
Total Views Today: 1 Total Views: 101