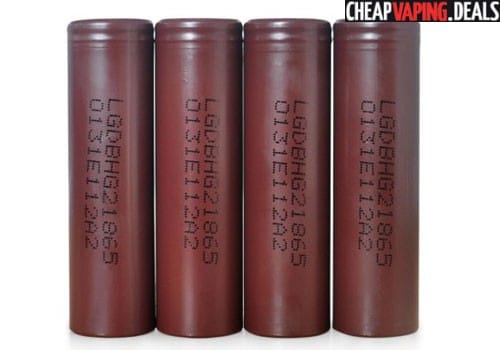 Here's an amazing blowout deal for an authentic  LG HG2 3000mAh 18650 Li-ion Battery.
Overview
The LG HG2 features 20 amps and a 3000 mAh rating, so it doesn't get better than that. A battery that is high drain and has high capacity is just what you need for your favorite mod. The LG HG2 features a 500mAh increase versus LG's previous HE2/HE4 battery cells, which also had a 20A discharge limit.
Overall, the LG HG2 is at the top of the best 18650 batteries in the marketplace for vaping.  You can't go wrong with these, and the price is a no-brainer.
Specifications
Type: 18650 Li-ion battery
Typical capacity: 3000mAh
Max continuous discharge: 20A
Nominal voltage: 3.6V
Max charge voltage: 4.2V plus or minus 0.05V
Max charge current: 4000mA
Standard discharge current: 600mA
Max discharge current: 20000mA
Operating temperature: 0 – 50 degree centigrade (charge), -20 – 75 degree centigrade (discharge)
Review
Similar Battery Deals
Total Views Today: 1 Total Views: 2,601