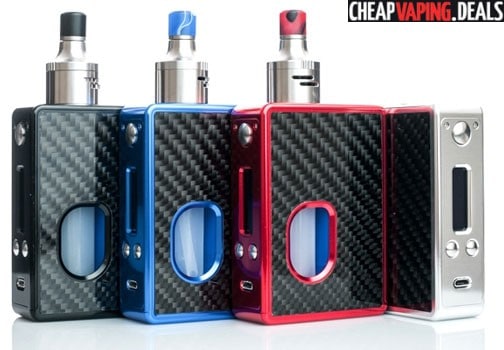 Update: The
Lost Vape Halycon DNA 200 Squonker Mod
Has Been Discontinued – Check  Newer Evolv DNA Mods Below
Overview
The Lost Vape Halcyon box mod with Malstrom Squonk RDA is a consummate combination of a squonk DNA 200 box mod with an effective two-post deck RDA.
With carbon fiber panels and a 6063 aluminum T6 frame, the Halcyon looks very similar to other box mods by Lost Vape.  The buttons on the mod are completely redone and are made of durable stainless steel to make them both ergonomic and comfortable to press.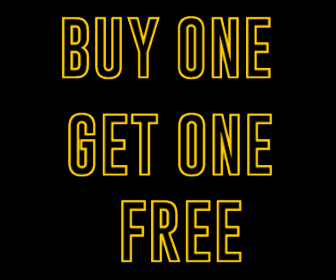 Squonk mods have become more mainstream over the last few years.  The idea is simple: a tank bottle inside the mod connects to a squonker feed-capable RDA.  When the bottle is squeezed, e-liquid moves up to the RDAs deck to saturate the wick.  Placed directly under the 510 connection inside the Halycon mod, you'll find the 8ml squonk tank.   Tank e-liquid levels can be easily monitored through the rounded e-liquid viewing window, allowing the e-liquid bottle to be squeezed to squonk.
The Halcyon is built with a 900mAh 3S lipo battery pack which is chargeable via USB and is easily swapped out to ensure continued vaping. The Halycon is one of the pioneer squonk devices powered by Evolv's DNA 200 chipboard which ensures highly efficient operation, full customization via desktop application, full temperature control, 200 watts of power and can fire atomizers with resistance as little as 0.08Ω.
The Lost Vape Malstrom RDA in this kit was specifically designed for use with the Halycon.  It features a low profile, is made from durable  304 stainless steel, and comes with an acrylic drip tip, a Delrin drip tip, and a drip top.  The pin at the bottom of the device is squonk capable, and the deck features two posts for use with single or dual coil builds.  The device also features a spitback prevention catch to stop e-liquid from entering the mouth. The RDA utilizes Phillips head machine screws for longevity and to prevent stripping. Air intake is adjustable and flows from four cyclops air slots in the middle of the unit.
Features & Specs
Halycon Box Mod
Dimensions: 85mm x 60mm x 25mm
Stainless steel squonk ready 510 connection
Light and portable
DNA200 chip by Evolv Technologies
Body made of 6063 T6 aluminum
Removable carbon fiber panels
900mAh 3S lipo pack with easy access
USB chargeable
8ml squonk tank
Tank cutout for squonking and e-liquid level
Rounded Door Cutout for Squonk Access
Power range: 1W to 200W
Temperature range: 200°F to 600°F
Power mode resistance range: 0.1Ω to 2.0Ω
Temperature control resistance range: 0.08Ω to 1.0Ω
Safety features: low battery, over temperature, resistance protections
Fully customizable via escribe desktop software
Output Current Continuous Max
Malstrom RDA
Built for use with the Halcyon squonker box mod
Diameter: 22mm
Two post deck
Single or dual coil
Amazing airflow
Hollowed 510 connection
Drip top
Two drip tips
Spitback catch
Gallery
Total Views Today: 1 Total Views: 172