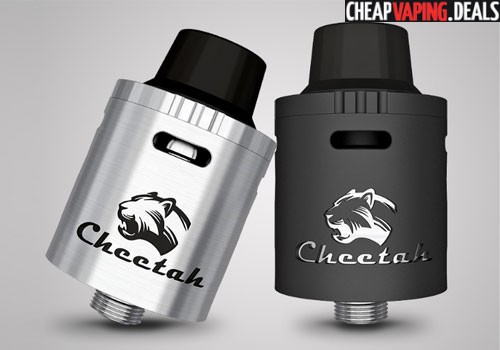 Check out this awesome price for the OBS Cheetah RDA.
Overview
The Cheetah is a brand new RDA from OBS.  It is built with a  Velocity style deck with large post holes and anti-leak top airflow.  You can get one in silver or black.
The RDA has a width of 22mm, a height of 37.6mm, weighs 50 grams and is made from durable food grade 304 stainless steel.  The device features a large velocity style deck with dual posts and large wire terminals to work with virtually any wire gauge you can throw at it including large Clapton wire. The deck and base are also isolated, resulting in reduced heat to the chamber  and base and preventing the tank from getting too hut during high wattage vaping.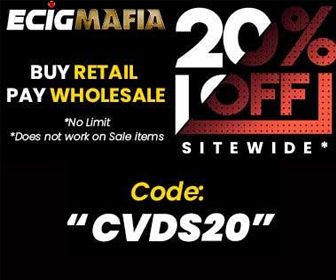 The Cheetah is built with a new top airflow system that features advanced  circulation to ensure precise airflow traveling through the coil.  Air is directed downwards directly to the coils and  then travels back to the top to exit the drip tip.  And, the top airflow ensures e-liquid never leaks or condensates from the base.
Video Review
Features & Specs
Made from 304 stainless steel
Measurements: 22mm x 37.6mm
Weight: 128g
Large velocity style deck
Large terminals on dual posts
New effective airflow circulation system
Device won't get hot
Drip directly from drip tip
Top airflow: leak proof and anti condensation
POM drip tip
Total Views Today: 1 Total Views: 341