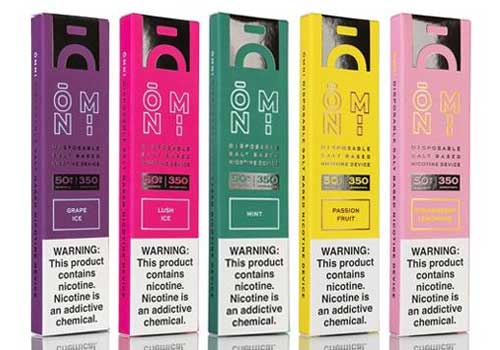 Update: This Item Is Out Of Stock Everywhere – Check  Similar Disposable Pod Kit Deals Below
Here are cheap deals to buy OKVMI Omni Disposable at a low price.  This kit has an estimated puff count of 350 puffs, 1.2mL pods, puff-activated firing, and prefilled nic salt vape juice.
Overview
Available in a plethora of flavor options, OKVMI has figured out how to make incredible tasting vape juices and their disposable kits are no exception.  With the Omni Disposable, the company is truly achieving a satisfying vape that is also convenient and maintenance-free.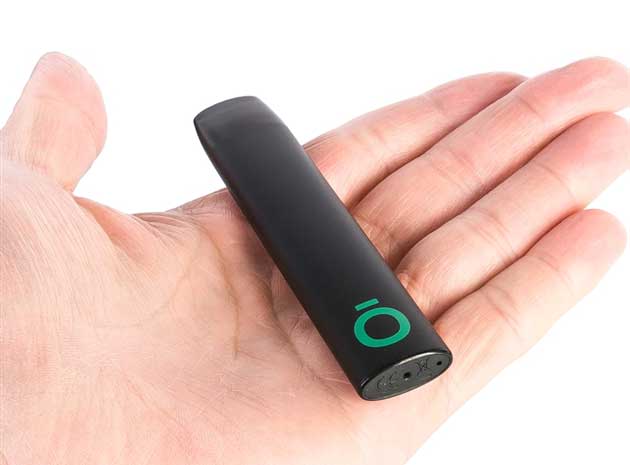 You see, the Omni is puff-activated, so it has no buttons and features an unknown battery capacity, although it lasts for about 350 puffs.  Moreover, the non-refillable pods feature 50mg nicotine salt vape juice, making it perfect for beginner vapers or for anyone who wants to use a vape kit that is easily transportable.  Once the pod kit has reached its lifespan, you may simply throw it out and open up a new one.
Flavor Options
Grape Ice: Tasty grapes combined with frosty menthol
Passion Fruit: Both sweet and tart passion fruit
Mint: If you like mint flavors, this one won't disappoint
Lush Ice: Juicy watermelon with a frosty finish
Strawberry Lemonade: Strawberries infused with ripe strawberries and pulp
Specifications
Juice Capacity: 1.2ml
Around 350 Puffs
Small disposable setup
Ultra-light
No maintenance
50mg (5%) nicotine strength nic salt vape juice
Puff-activated system
Total Views Today: 1 Total Views: 133