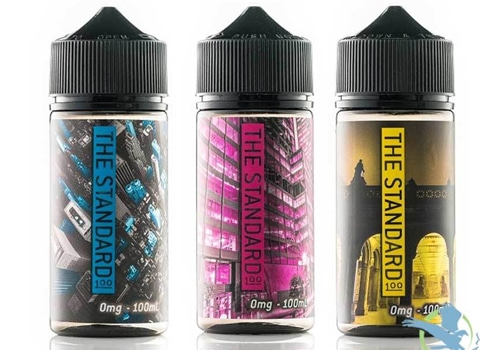 The Standard 100 Vape Juice Deals
Here are cheap deals and best prices for the The Standard 100 E-Liquids.  Right now, you can get Standard 100 E-Juices for just $4.99 per 100ml. This product is available in 0mg, 3mg, and 6mg nicotine options and there are three different flavors.
Flavor Options
Yellow100: A fusion of creamy peanut butter and vanilla whipped cream.
Pink100: A refreshing juice with pink iced lemonade flavors.
Blue100: This juice combines honeydew, watermelon, cantaloupe topped off with a hint of juicy berry.
Related Juice Deals
Total Views Today: 2 Total Views: 1,376