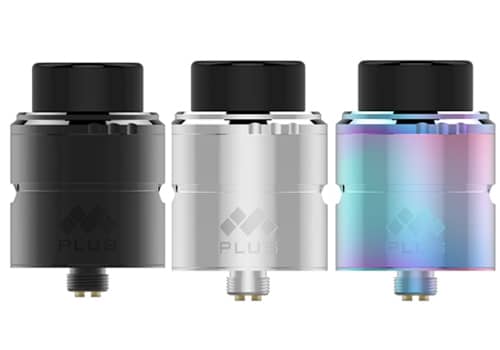 Here's a cheap deal for the Vapefly Mesh Plus RDA.  It uses Mesh "no burn" coils for smooth vapor with plenty of flavor.  
Overview
The Vapefly Mesh Plus RDA features a brand new no dry burning design, a postless dual clamp build deck, excellent wicking, a limited slot design and includes a squonk and standard pin.
This RDA is made from stainless steel, has dimensions of 25mm x 25mm, includes an extra squonk pin and comes with an 8mm x 18mm  drip tip. The device features a matte finish that is available in black, silver or rainbow colors with black drip tip.
What separates the Mesh Plus RDA from the rest of the rebuildable dripping tank atomizers is the use of mesh coils that reduce dry burning for the smoothest vapor production with the best flavors.  These coils are installed onto the postal dual clamp deck for easy wire installation. The deck is compatible with single or dual builds, has plenty of space for cotton and has oblique holes for wicking to allow easily cutting the cotton.
Features & Specs.
Measurements: 25mm x 25mm
Made from stainless steel
Drip tip: 8mm x 18mm
Colors: black, silver, rainbow
No burning mesh design

No dry burning
Flavorful vapor

510 connection pin
510 squonk pin included
Dual post deck

Clamp design for easy coil installation
Single/dual coil compatible
Lots of room for cotton
Oblique wicking holes for easily cutting cotton

Included:

Mesh Plus RDa
Spare parts
Total Views Today: 1 Total Views: 739