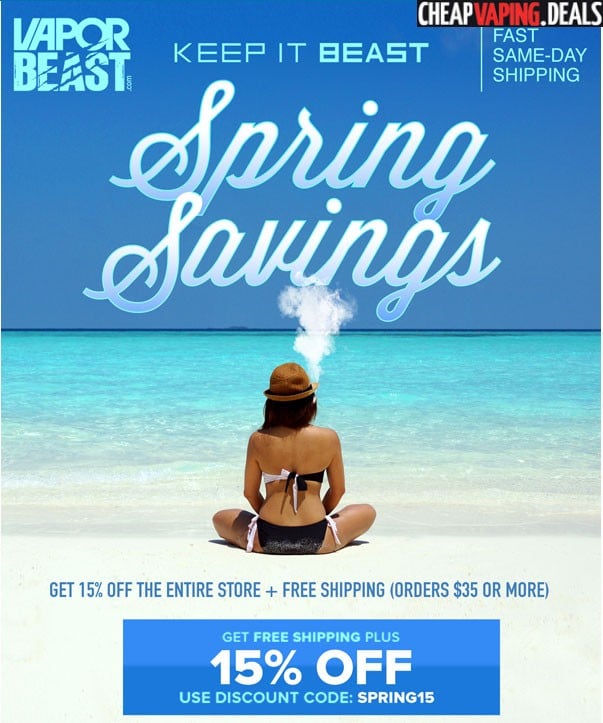 The Vaporbeast 15% off sale has ended, but you can still get 10% off sitewide with coupon code Yeahbaby.
About VaporBeast
Vaporbeast was founded in 2012, is operated by Smoke Free Technology and is said to be one of the fastest growing vape companies out there.  One of the main reasons they started their website was to encourage smokers to switch to vaping.   Their website features high quality vape products that are available at retail prices, but also for wholesalers.
Anytime we've personally ordered items from Vaporbeast, they've shipped quickly and we always received the items within a few days of ordering.  The company has customer centric service and has a passion for vape products!