Here are cheap deals to buy the Vladdin Vantage Pod System.  It features a 700mAh battery, a MTL pod option, a DTL pod option, a 1.6mL juice capacity, a high-performance PCBA chipset, and a fast 2 amp charging system. This AIO pod device kit is for sale in black, blue, silver and red.

Vladdin Vantage Overview
The Vladdin Vantage Pod System is one of the first refillable cartridge systems that has both a mouth-to-lung and direct-to-lung pod. The first is a 0.8ohm DTL pod which is cyan in color so you may differentiate it from the other 1.0ohm pod which has a clear e-liquid viewing window. In this way, you may easily switch pods and know what cartridge you are using. Each Vladdin Vantage Kit can store 1.6mL of e-liquid and is effortlessly refilled by way of removal of the drip tip which hides a juice port.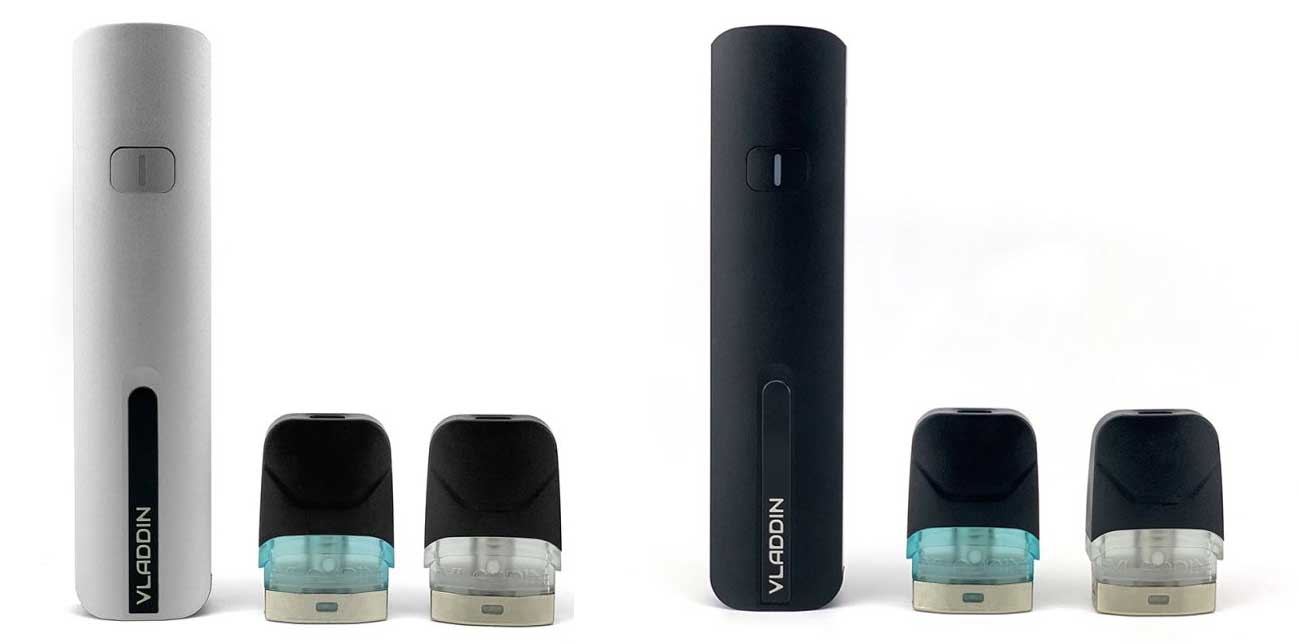 On the technical level, the Vantage Pod Kit also does not disappoint. Inside, there's a PCBA chipset to provide consistent performance and incredibly tasty vapor production. Moreover, power is gained from a 700mAh battery that achieves a full charge in 30 minutes are less via a 2 amp micro USB charging port. Moreover, when fired via an ergonomic fire button, the Vladdin Vantage will automatically adjust output depending on which pod/coil is being fired. In the design department, this kit has dimensions of 116mm by 21.8mm by 12.6 for portability. The design is somewhat basic and the matte finish is available in black, silver, blue and red.
Related
Total Views Today: 1 Total Views: 189