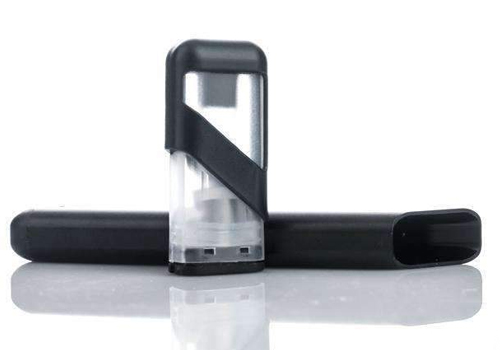 Here's a low price for the Wismec Myvapors Myjet Kit.  
Review
Overview
The Myjet kit is the result of Wismec and MyVapors working together to create a very portable device.  The Myjet is perhaps the most compact vaping device on the market today for the vape beginner and is beautifully designed with durable construction.
The ultra-portable vaping kit comes with two alternate e-liquid pods that are easily refilled and have a capacity of 1.2ml.   Inside the Myjet, there's a Kanthal coil head that is made with organic cotton and is said to put out vapor effectively.
The device is built with an internal 350mAh battery which controls the voltage of the unit.  Battery status can be monitored via an LED and the device is rechargeable with its proprietary charging system.
What's unique about the Myjet kit is that there's no fire button.  Instead, the device will fire when you puff on it, making it easier than ever to use and engage in stealthy vaping.
The kit is also said to be quite safe with built-in short circuit protection, low voltage protection, short circuit protection, and low resistance warning.
Features & Specifications
Dimensions: 105mm x 18mm x 9.5mm
1.5ml tank pods
Easy refills
Fires when drawn
LED light for battery level
2 x 1.3Ω coil in a horizontal configuration
Gold plated connection'
Cotton wicking setup
Voltage output: from 350MAh battery
LED light flashes according to battery level
Proprietary charging cable included
Many safety features
Gallery
Comparable Products
Total Views Today: 1 Total Views: 296