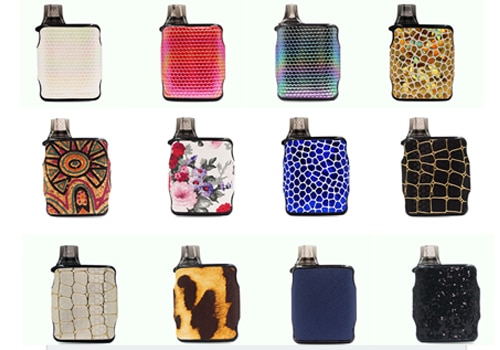 Here are cheap deals for the XOMO Mimi 2018 Kit.
Overview
On some sites, the XOMO Mimi is listed as the Mini, but they are actually the same design. This version of the Mimi is the latest 2018 updated one. It features an ultra portable size with dimensions of just 57mm x 39mm x 23mm, so it's easy to take out on the road or travel to use for discreet vaping.
This kit utilizes a 1200mAh battery for very long vape times. Output to the atomizer occurs via a direct connection from the battery, so performance will depend on the battery's charge level. Fully charged, the maximum output is 18 watts. If you need a recharge, an LED will light up to indicate it's time to plug the Mimi in. Juice is stored inside refillable 2ml juice pods in which a 0.5ohm atomizer is installed. Since the 2018 XOMO Mimi is not sub ohm, you should never use nicotine salt juices with this setup.
Firing occurs by taking a puff, so there's no messing around trying to find the fire button. One thing to remember is that you should always prime the coils prior to first use by dripping a few drops of e-liquid onto the cotton. With purchase, you will receive the XOMO Mimi 2018 Kit, a pod cartridge, a micro USB charging cable, a lanyard for carrying and a detailed manual. Available colors & patterns include black/mesh, black cross, bright black, colorful, floral, golden, purplish red, royal blue, white/black and wood color.
Total Views Today: 1 Total Views: 346