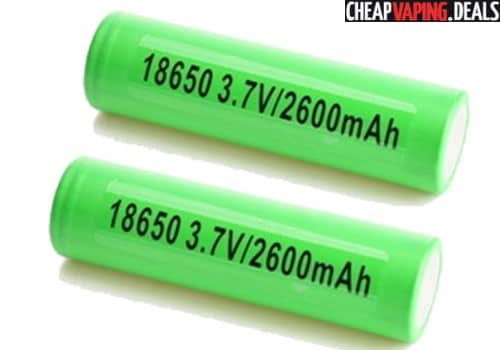 Here's an amazing deal  on the hard to find SONY VTC5 18650 3.7V 2600 mAh 20A batteries.
Update: The VTC5 Battery Is Unavailable – Check  Newer Battery Deals 
Overview
The Sony VTC5 s a 2600mAh cell 20A high drain 18650 battery.  Due to its one-of-a-kind specification, it will sometimes permit use to 30 amps.  These batteries are very difficult to find for a cheap price due to their reputation as having high drain properties.
There's many fake VTC5 batteries out there, but let me assure you the ones sold above are authentic and original.  For more information, check out this page with tons of information on these amazing batteries.
Similar Batteries
Specifications
Dimensions: 18mm x 65mm
2600mAh normal capacity
2500mAh rated capacity
Continuous maximum charge current: 4A
Continuous plus charge current: 12A
20A max continuous discharge
Nominal voltage: 3.6V
Charge voltage: 4.20 ±0.05V
Cut-off voltage: 2.5V
Flat Top
 Review
https://www.youtube.com/watch?v=Jl0m4qPNTEE
Total Views Today: 1 Total Views: 511