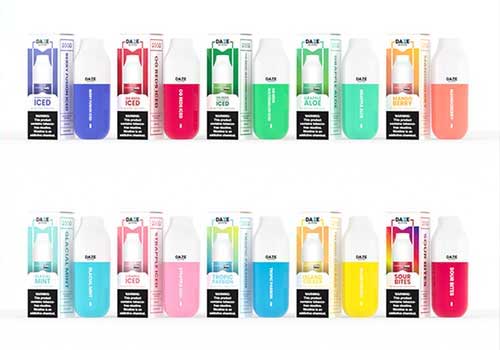 Here are cheap deals to buy the 7 Daze Egge Disposable at a low price.  With 14 available flavors, this disposable vape pen features a very compact design, 3000 puffs, a 7mL pod, a recharge system, a mesh coil for flavor, and 5% nicotine strength.
Deals
USA BOGO Deal:

$10.99/2Pcs

  Add 2 or more 7 Daze Egge Disposables to your cart, and one will be free at checkout – no limits – coupon codes do not work on this product, but you can use code CVDS20 to get 20% off any other non-sale products

Description
7Daze is well known for its Reds Apple Vape Juices, and now they've come out with a disposable vape pen version that is quite popular.  The Egge Disposable is compact and easily fits in a hand or pocket.  It's very easy to take with you wherever you go.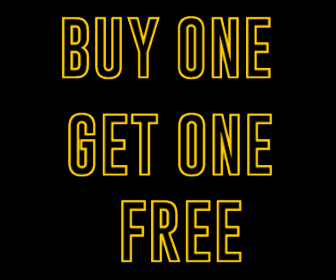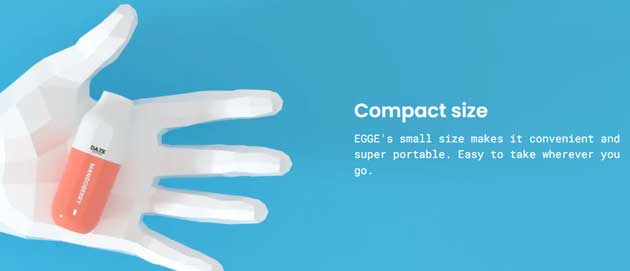 In addition, the 7Daze Egge features only a 400mAh battery, but it is one of the few disposables with a USB-C charging port, so you'll never run out of battery.  The recharge capability, in combination with the 7mL pod filled to the brim with 50mg TFN nic salt vape juice, means you will achieve at least 3000 puffs before the setup meets its life span.  And the coil inside each pod has a mesh design for flavorful vapor with each puff.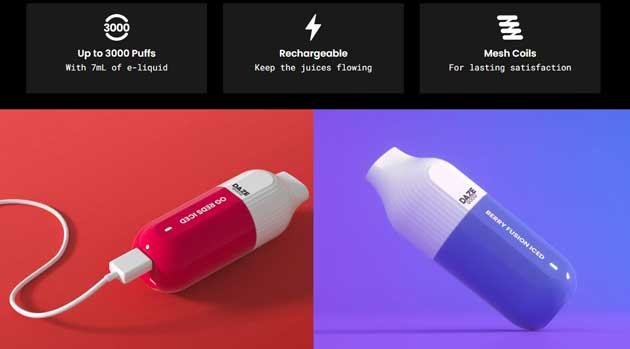 Specs
7mL pod
Rechargeable 400mAh battery
Charging port: USB-C
14 flavor options
50mg TFN vape juice (5%)
3000+  puffs
Flavor Options
There are 14 different flavor options on the 7Daze website, but we've only found 10 available in the vape marketplace.
Berry Fusion Iced: A fusion of blueberry, raspberry, strawberry & pomegranate.
Glacial Mint: A traditional minty menthol blast for a cool vape.
Island Colada: A cocktail combo of pineapples and peaches finished with a hint of coconut.
OG Reds Watermelon Iced: Classic Red's apple flavors with a frozen finish.
OG Reds Apple Iced: Red's apple blend topped off with menthol.
Grapple Aloe: Classic Red's apple flavors with grape & aloe.
Strapple Iced: A perfect combo of strawberries & apples.
Tropic Passion: An fruity blend of kiwis, passion fruits, guavas & oranges.
Mangoberry: Classic strawberry and mango.
Sour Bites: A combination of fruits with a sour finish.
Cake Pop: Classic vanilla cake flavor.
Lemon Tart: Sweet, creamy flavors with a hint of tart lemon.
Melonana: A mix of banana & honeydew melon.
OG Reds Iced: Juicy red apple flavors.
Similar Products
Total Views Today: 1 Total Views: 6,271