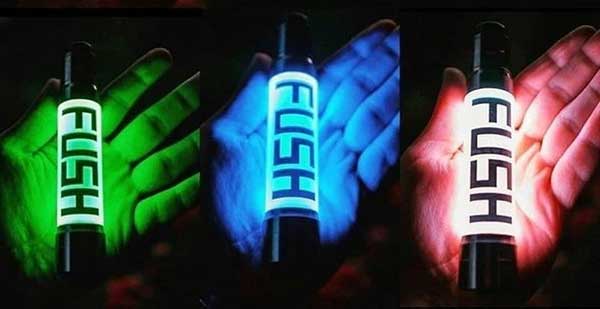 Check out these cheap deals for the Acrohm Fush. This semi-mechanical mod features an LED light that encompasses the entire chassis, five color customization of the LED, durable bulletproof polycarbonate material, high electrical conductivity, high-performance bypass output, single 18650 battery compatibility, an intuitive mechanical switch, multiple safety protections, and almost instant firing, within 0.01s. 
Review
Overview
The Acrohm FUSH is the pioneer device because it is the first semi-mech mod that has an LED light that shines throughout its body. This is sure to turn heads.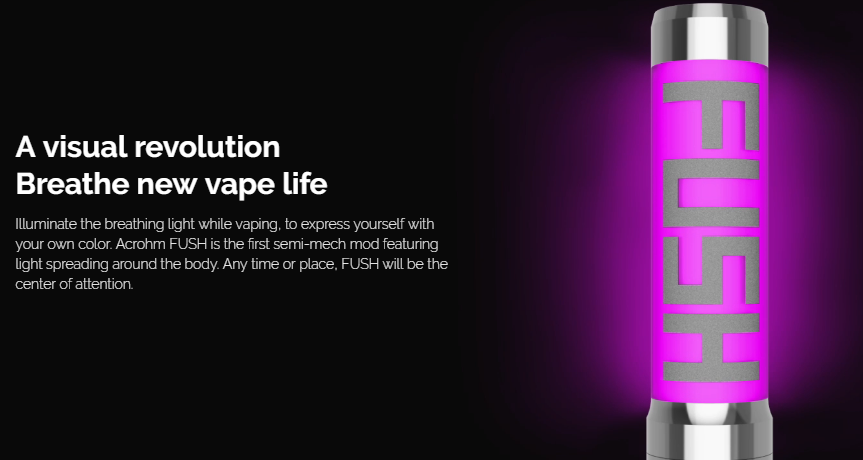 Thanks to innovative technology, you can change the LED light's color with just a flick of your finger. The light can be set to red, green, blue, pink, or white.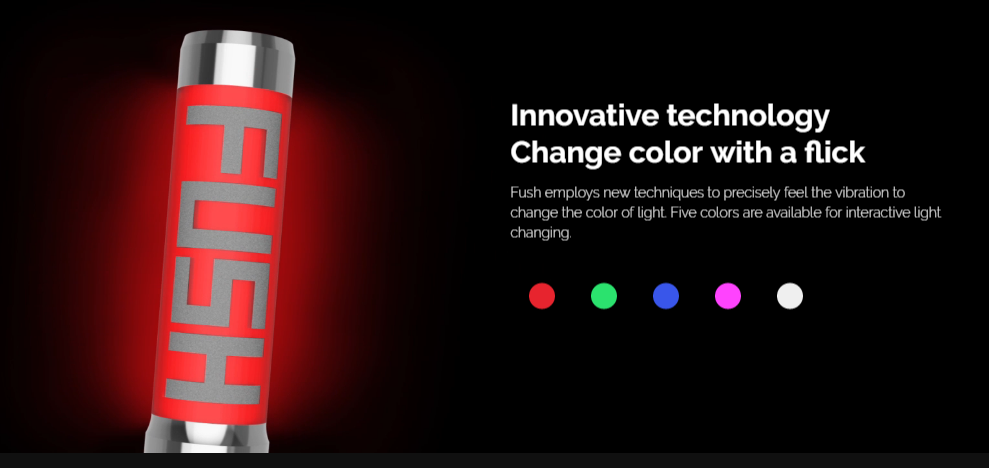 The mod also features an all-new design that incorporates durable bulletproof polycarbonate (PC) for the tube which is almost impossible to break. For aesthetics, the FUSH is also made with food-grade 304 stainless steel for an amazing appearance.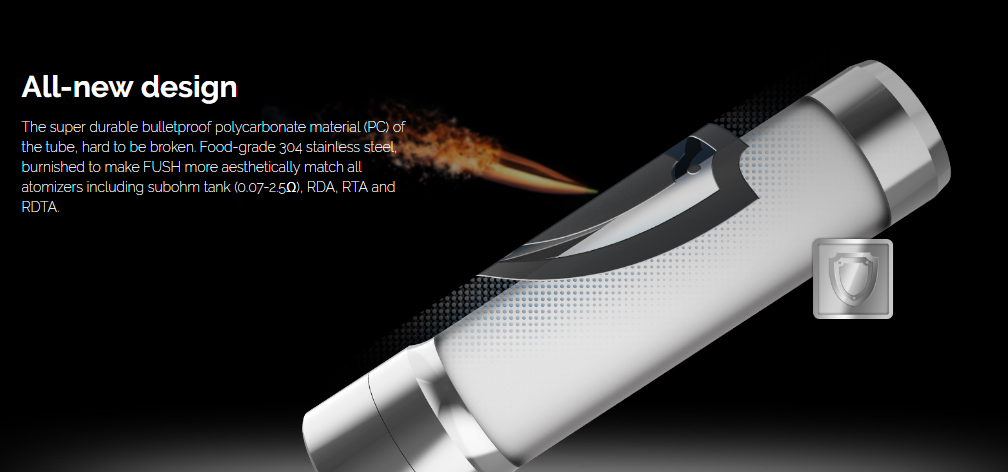 Copper is also used in the design to ensure the highest possible electrical conductivity and stable performance with tremendous power.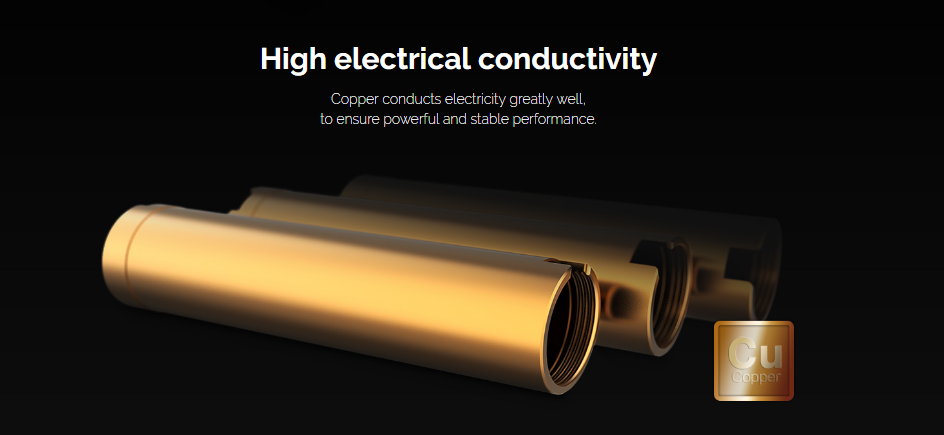 The FUSH utilizes a single 18650 battery and is efficient to ensure high-performance bypass output. Six venting holes built into the firing mechanism prevent overheating of the cell.

An easy-to-use mechanical switch allows for easily turning the FUSH on/off, as well as changing the color of the LED light.

Features & Specifications
Made from SS, PC & copper
Height: 110mm
Weight: 143g
Bottom Diameter: 28mm
Upper diameter: 24.5mm – 26mm
510 threaded connection
Works with a 18650 battery
Built with Ace chipboard
Resistance Range: 0.07 Ω to 2.5 Ω
Maximum Bypass Output Current: 40A
Working Voltage: 3.2V to 4.2V
Glowing LED Light
Set to 5 different colors
Safety protections

Reverse battery
Low voltage
Overtime
Overload
Short circuit
High temperature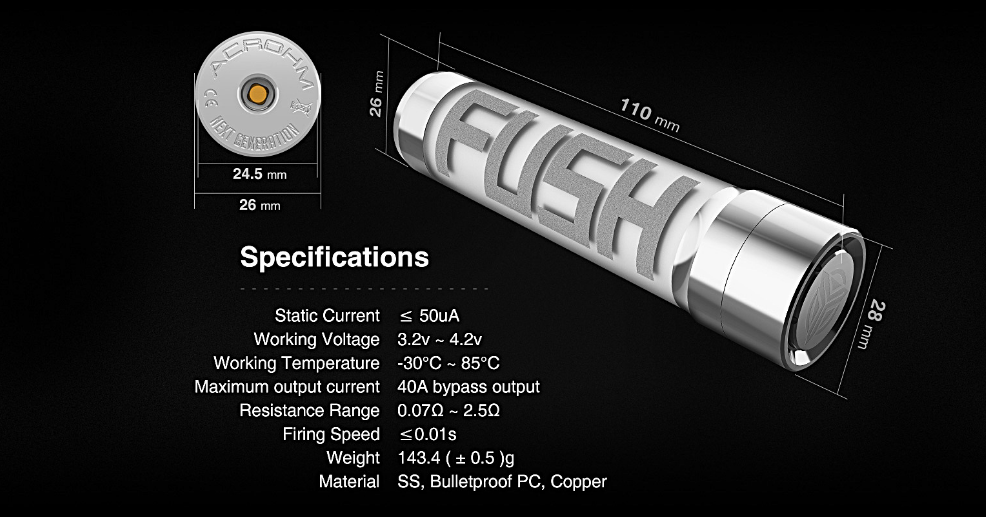 Total Views Today: 1 Total Views: 1,313