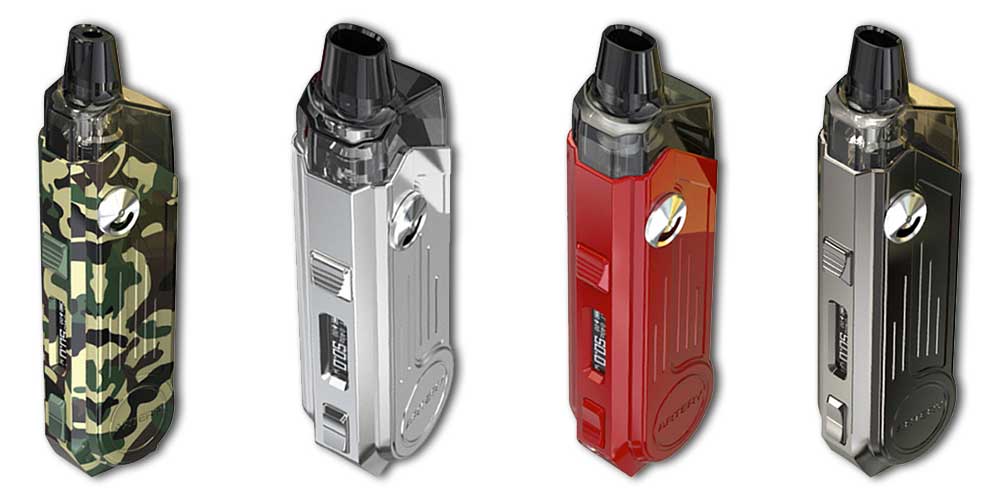 Artery Cold Steel AK47 Kit: 1500mAh/50W Variable Wattage Pod System
Here are cheap deals to purchase the Artery Cold Steel AK47 Kit.  This box mod style pod system features small dimensions, a 1500mAh integrated cell, Type-C charging, variable wattage mode, innovative dual airflow adjustments, 4mL cartridges, easy refills, and a plethora of safety features.  It is for sale at a low price in stainless steel, camouflage, gunmetal, and red.
Worldwide Shipping Deals
Big Battery Capacity For 50 Watts Of Output
For a pod system, the Artery Vapor Cold Steel AK47 certainly does not disappoint on the technical level.  The mod features a 1500mAh integrated battery that is rechargeable via a 1.5 amp USB-C charging port.  Even if used at 50 watts of maximum power, this cell should last all day long, without the urgency for a recharge.  Moreover, the output can be set to whatever you want by way of two adjustment buttons that navigate a clear as crystal OLED screen with a horizontal menu and essential vape data.   And, the Cold Steel AK47  works with coils in the range of 0.4ohm to 1.2ohm. For safety, there is also short circuit, overheat, over-current, weak battery, over-puff, low voltage, and battery overcharge protection.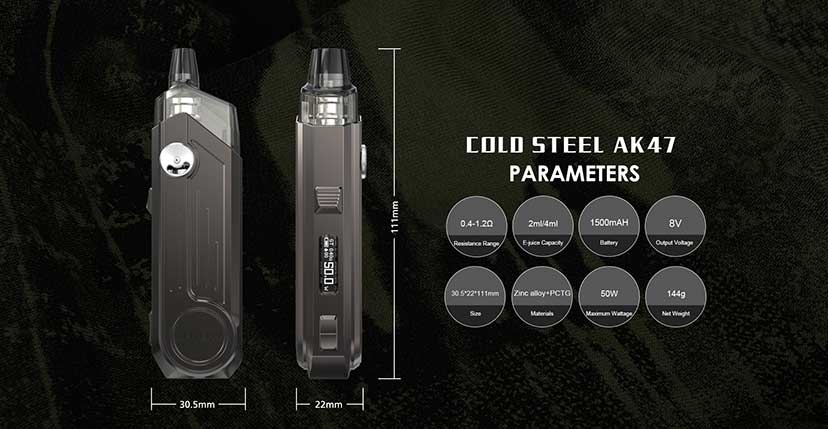 4mL Pods
Each Artery Cold Steel AK47 includes a pod that can stash up to 4mL of vape juice and is easily replenished by way of a bottom fill port with a plug that swivels open or closed.  To avoid dry puffs, the mod will detect the amount of vape juice left in the reservoir.  And, airflow to the pod can be set to your liking in two ways: you may turn an innovative dual airflow wheel on the mod or install either the DTL or MTL drip tip.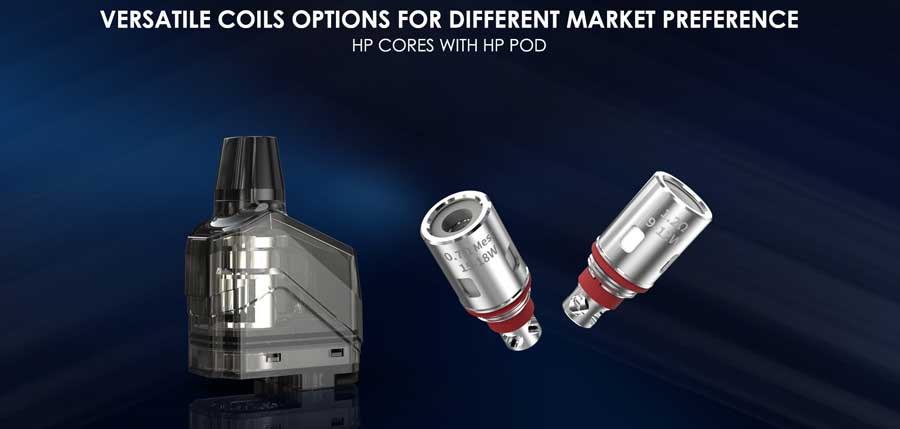 Upon the purchase of the Cold Steel AK47, you can choose between the NP, XP, or HP version, each of which is identical except for the coils that they include.  The NP version pod comes with both a 0.7ohm and 1.2ohm coil or you may install any Nautilus BVC coils.  If you choose the XP version, you will receive a 0.4ohm and 0.15ohm coil while the HP version included a 07oihm and 1.2ohm coil.  When more information and details are released, we will expand on the vape styles of and type of e-liquids to be used with all of these.
Package
As previously stated, there are three different versions of this kit to choose from. You may find the information on each in the infographic below.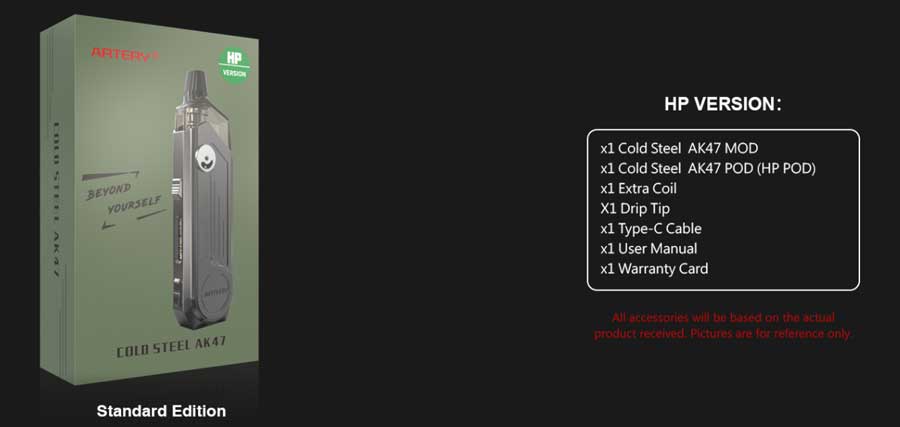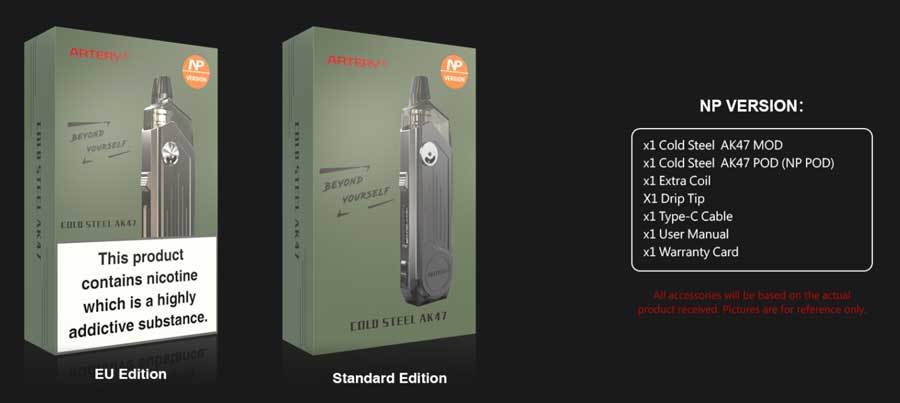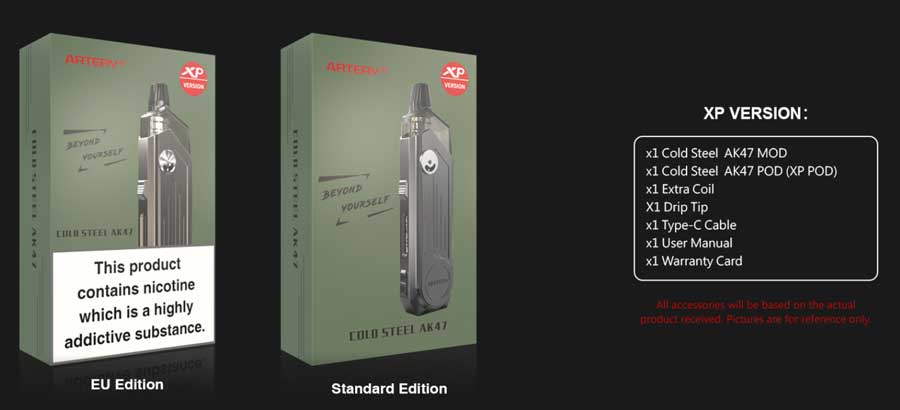 Similar Products
Total Views Today: 1 Total Views: 619