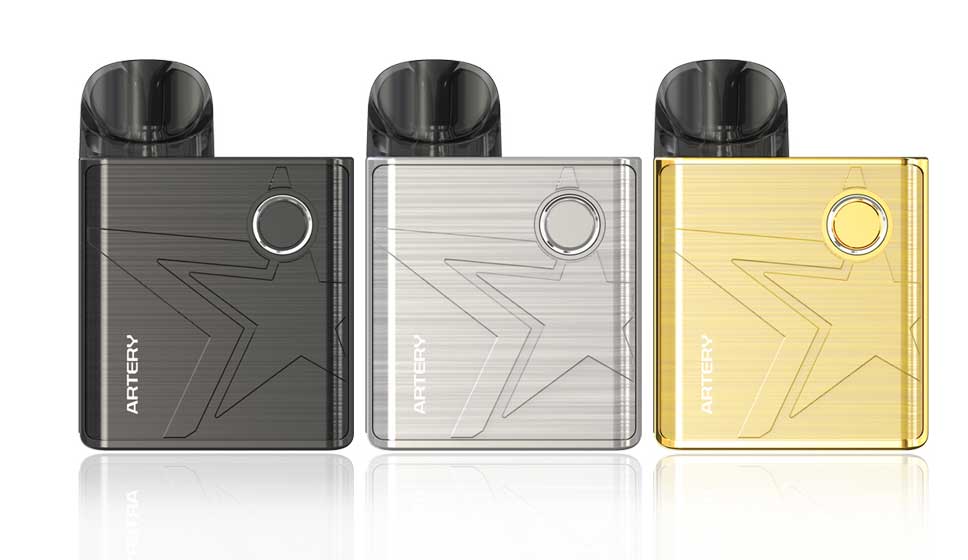 Here are cheap deals to buy the Artery PAL GX Kit at a low price.  It features a small body, a large capacity 1000mAh battery, PAL SE pods for flavorful vapor production, type-C USB charging, a color LED, many safety features, and a lanyard.  This pod system is for sale in gunmetal, stainless steel, and gold.
PAL GX Overview
With a size that comes in at 46mm x 16mm x 66mm, the Artery PAL GX Kit is tiny, yet it packs a punch thanks to a massive 1000mAh battery, rechargeable via a type-C USB port with an included cable.  Therefore, this setup is small, yet powerful and it is also durably designed thanks to its zinc alloy chassis and stainless steel cover that is sure to result in longevity.  A lanyard is also included with purchase for easy carrying.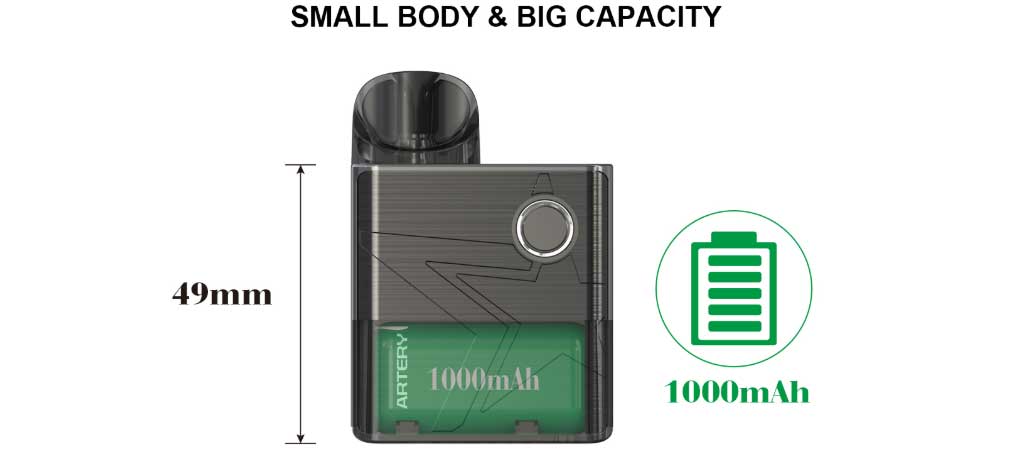 Digging into the battery's specs and charging system of the PAL GX kit, we see that the type-C charging port operates with 1 amp of current, so there's no more hassle trying to plug in a micro USB cord the right way and the charging process generally completes within 40 minutes.  And, an LED light shows the battery's voltage during vaping or while charging: a green light means the voltage is above 60 percent, blue means 30 to 60 percent while red means it's time for a recharge.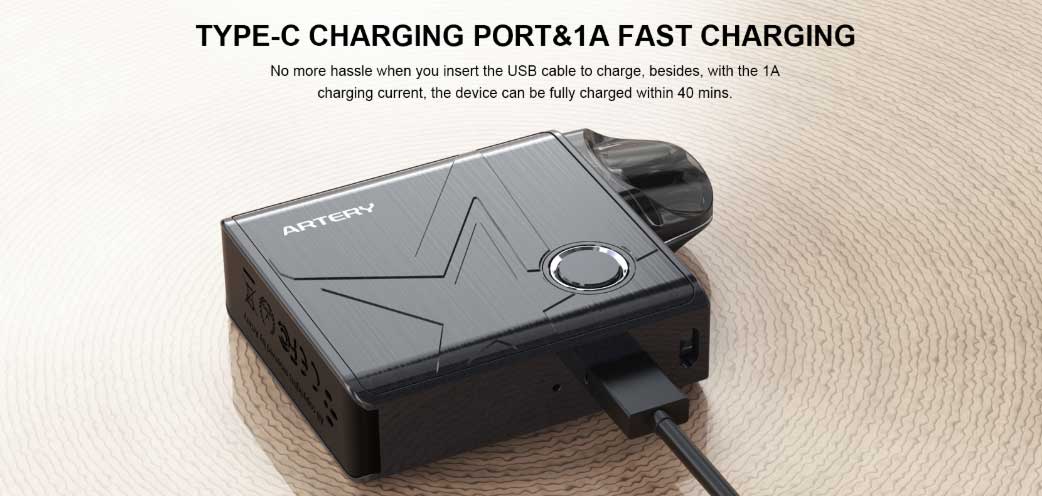 And, the LED also doubles as the indicator to see which of the three available power levels the PAL GX is set to. To change output, press the fire button three times to change it to high  (green LED), medium (blue LED), or low (red LED).  In this way, you can change your vape experience to your liking. The maximum power of the Artery PAL GX is 25 watts, but performance may degrade as the battery discharges.  For safety, there is also overcharge protection, 8-second cutoff protection, overheat protection, and short circuit protection.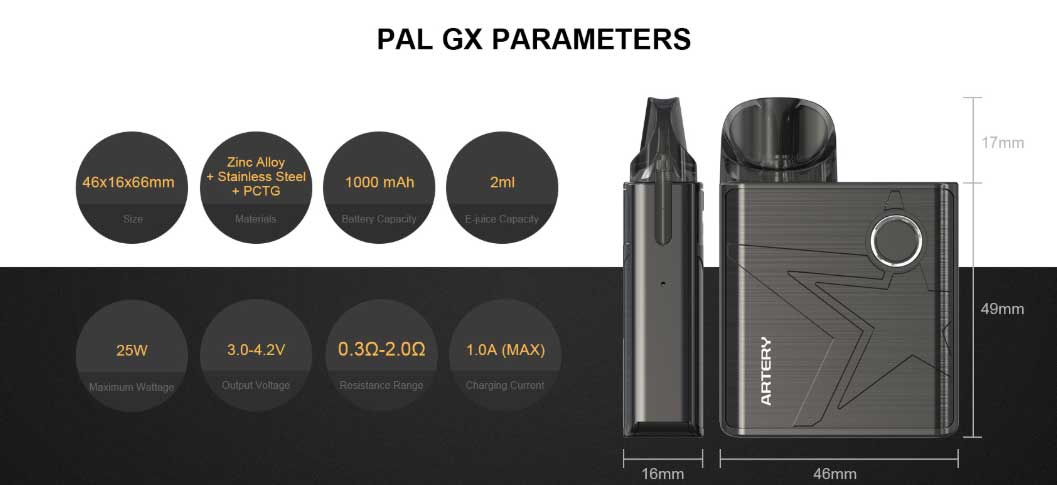 Finally, we need to have a closer look at the PAL GX pods that look to be identical to the ones found in the PAL SE Kit.   This means that they can store up to 2mL of e-liquid with a bottom refill system that's leakproof.  Additionally, the mouthpiece is ergonomic to comfortably fit in between the lips and airflow is tight for an incredible MTL style puff.  Each Artery PAL GX cartridge has a 1.3ohm coil installed that is ideal for high nicotine e-juices such as nicotine salt ones.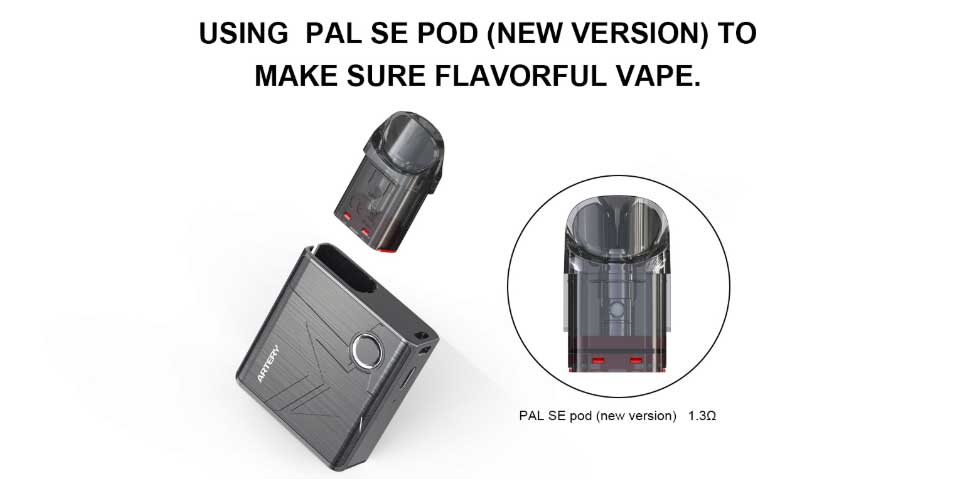 PAL GX Package
With the purchase of the Artery Vapor PAL GX, you will receive the device, a PAL SE Pod, a lanyard, a manual, a type-C USB cable, and a warranty card.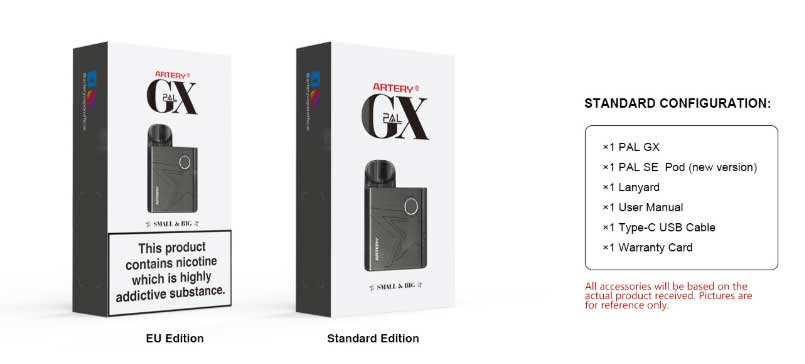 Related Deals
Total Views Today: 1 Total Views: 155