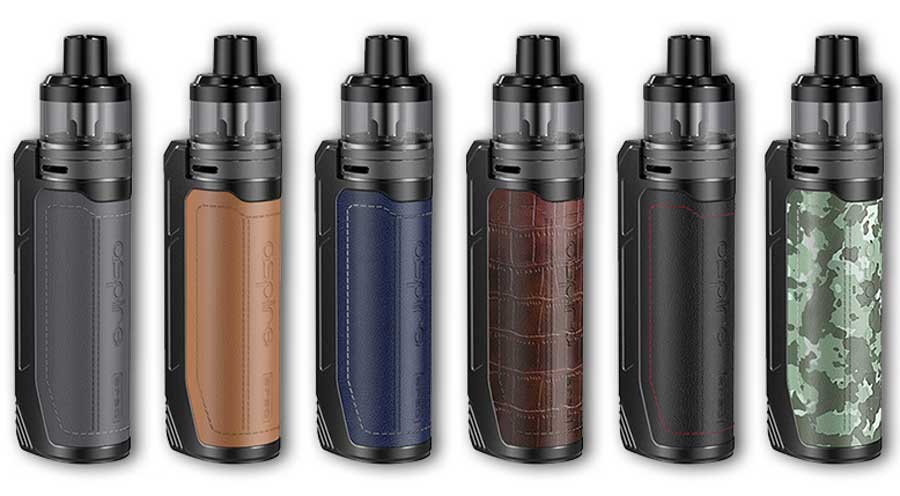 Aspire BP80 Kit: 80 Watt/2500mAh Pod System
Here are cheap deals to buy the Aspire BP80 Kit at a low price, the more powerful version of the company's BP60 kit.  The new setup features a 2500mAh battery, 4.6mL capacity pods, mesh coils, a full-color customizable display screen, Type-C USB charging, 4.6mL pods, and easy refilling. This pod system is for sale in navy blue, reddish-brown, charcoal black, granite grey, urban camo, and retro brown.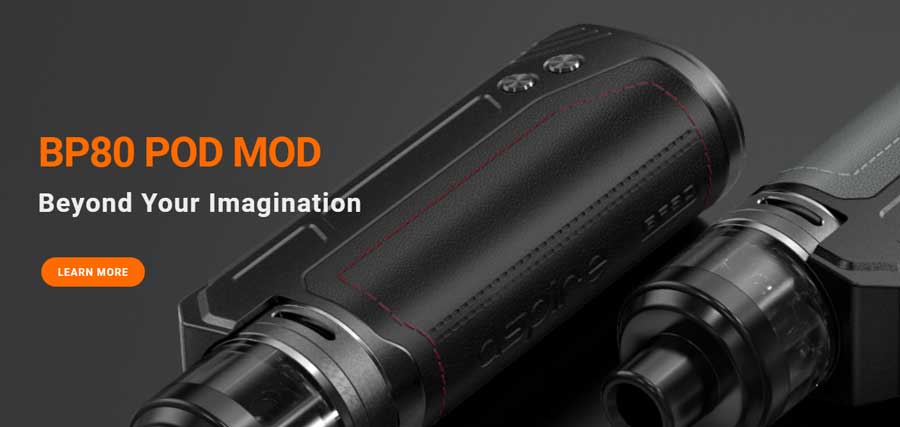 Visually Stunning
Made from zinc alloy and a soft leather grip, the BP80 is both sleek and rugged.  The design incorporates mechanical engineering with a retro appearance for a strong visual impact that is sure to turn heads.  And, the materials ensure that the pod kit is both ergonomic and comfortable to hold.  Each leather grip is available in 6 stylish colors: charcoal grey, granite grey, navy blue, urban camo and reddish-brown and the Aspire BP80 is portable thanks to a size that comes in at 118mm x 33mm x 26mm.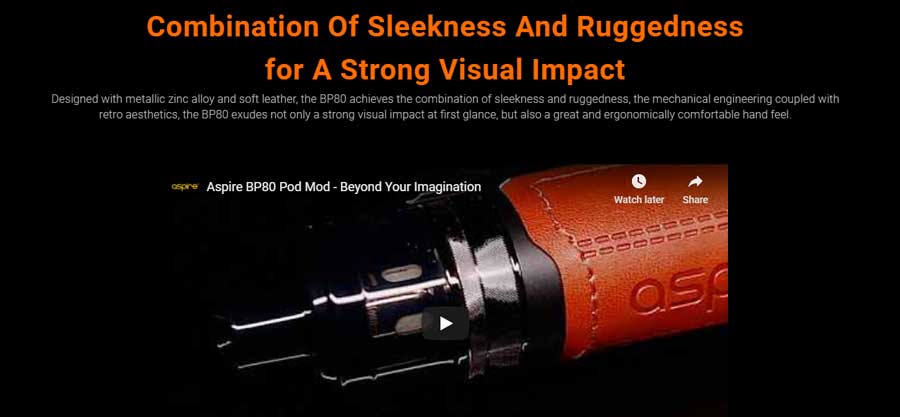 Smart Chipset & 80 Watts Of Power
The Aspire BP80 Pod Kit features a brand new smart chipset which permits easily switching between auto mode and manual mode, all via a full-color display screen and adjustment buttons.  With this chipboard, the BP80 can detect the coil type to give smart wattage suggestions with up to 80 watts of consistent power. And, the BP80 has smart wattage suggestion technology,  maximum wattage protection, and intelligent power memory storage that remembers your last setting.   But, if you are more hands-on, you can make adjustments in the range of 1 to 80 watts which works well if you are using RBA settings.  Finally, the chipset comes with overall protection against overtime vaping, short circuits, overheating, low voltage, overcharging, and over-discharging.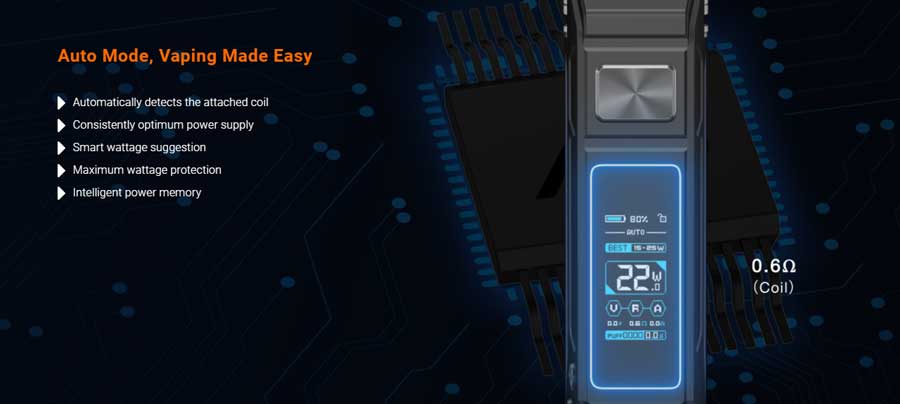 Customizable UI
On the control face, there's a crystal clear display screen with all the vape data concisely displayed for viewing at any angle.  The user interface shows vape data in full color and you may customize the screen's brightness or set the color theme to 6 different colors.  On the menu, you can see vape data such as current battery percentage, the current mode, the current voltage, the current atomizer resistance, number of puffs, and last puff time.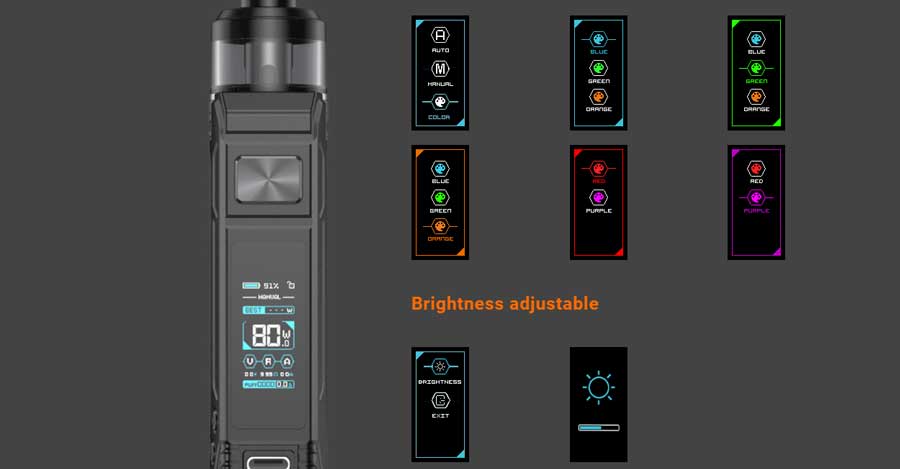 Powerful Battery & Fast Charging
The Aspire BP80 features a built-in 2500mAh battery for all day long vaping, without a recharge.  But, if your battery is drained, there's a Type-C charging port on the control face that is reversible to easily plugin and it operates with a 2 amp current. This means recharging is easy and lightning fast, plus you won't need an external charger or external battery.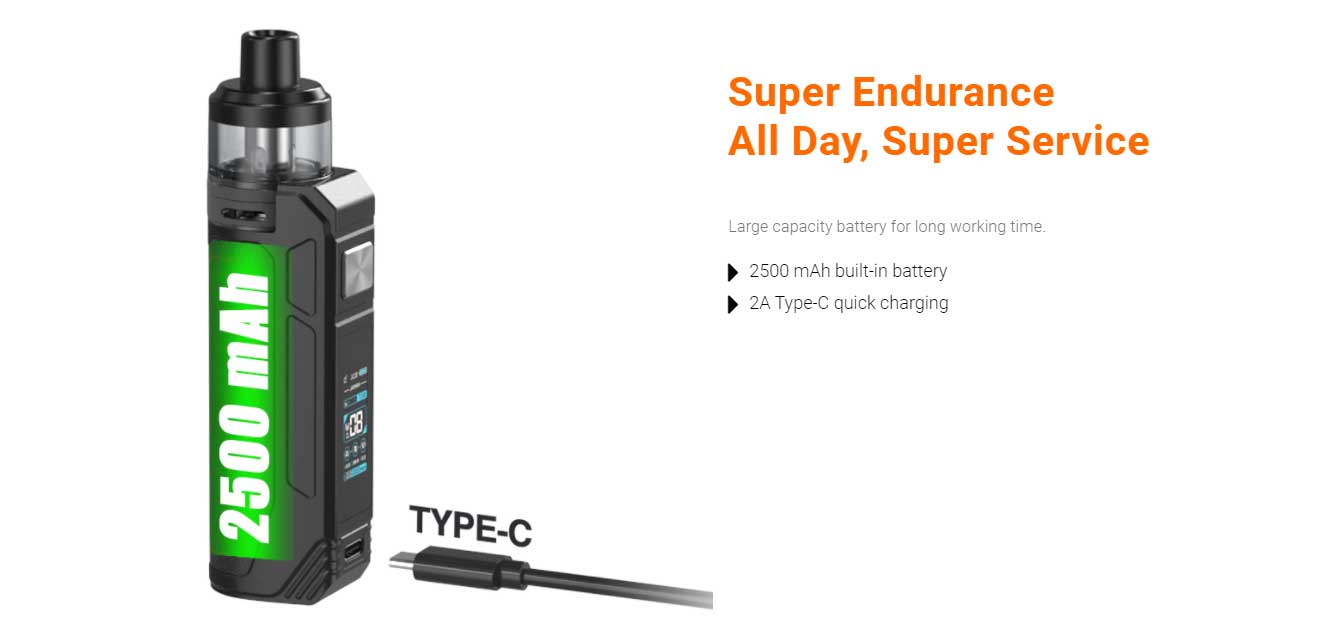 4.6mL Pods & Unrivaled Flavor
The BP80 pods can store 4.6mL of vape juice to extend vape times, but refills are also quite effortless.  Moreover, the coils inside each cartridge are replaceable and are said to result in an unrivaled flavor experience.  You see, the BP80 comes equipped with either a 0.17ohm mesh coil or a 0.6ohm double shot coil, both of which produce intense flavor, similar to an RDA atomizer.  These durable heads have been thoroughly tested and produce the original taste of the e-liquid inside the pod.  Best of all, the BP80 is also compatible with BP60 coils and even an RBA setup if you use a 510 adapter.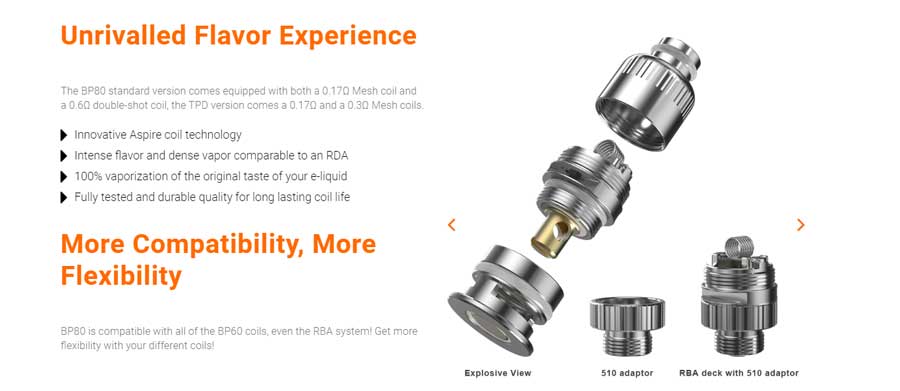 Features & Specifications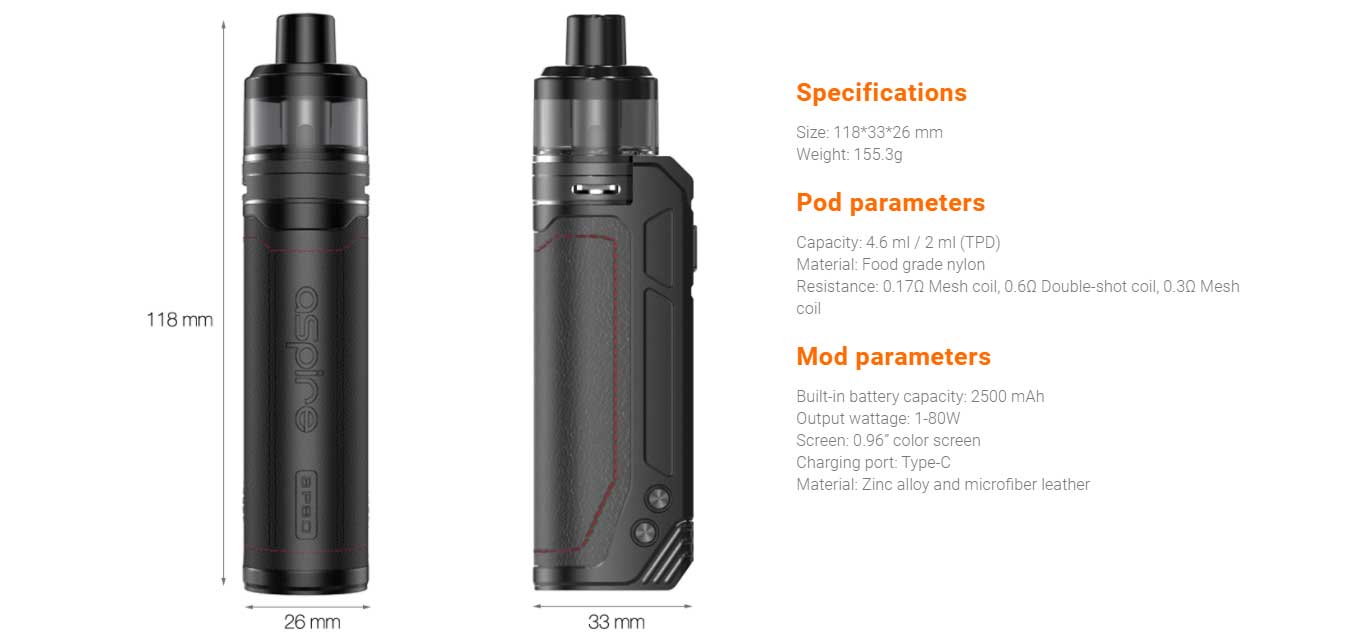 Related
Total Views Today: 1 Total Views: 266