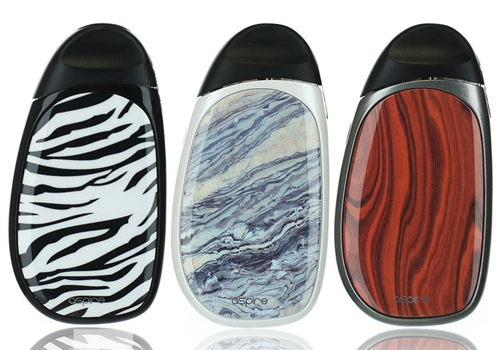 Aspire Cobble Pod Kit Deals & Coupons
Check out these deals and coupon codes for the Aspire Cobble Pod System. It features unique finish options, a 700mAh integrated battery, extreme portability, draw activated firing, nic salt juice compatibility, a wide range of protections and 1.8ml refillable pods.
Review
Overview
The finishes of the setup are unique. Available colors include dark marble, carbon fiber, mountain mist, wood grain and zebra stripe.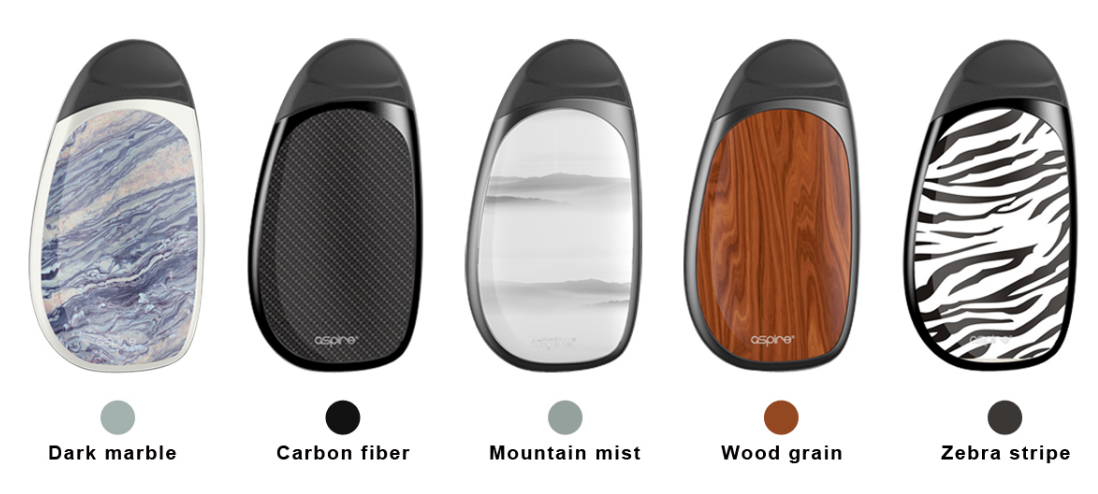 The Aspire Cobble is very small due to dimensions of just 78mm x 41mm x 15.5mm.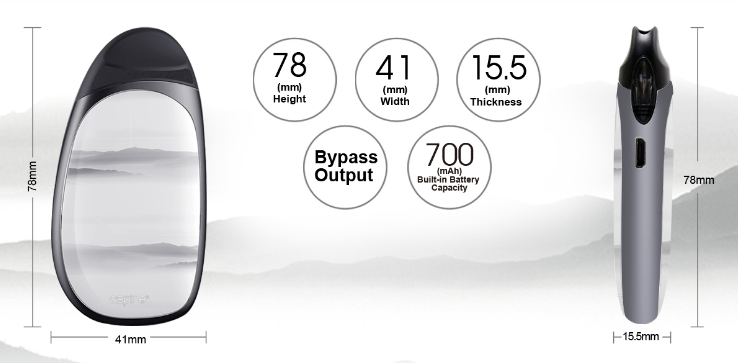 The pods hold up to 1.8ml of e-liquid and feature an effortless bottom fill system. Simply remove the bottom rubber plug to reveal a filling slot. The Nichrome coils inside each cartridge fire with a 1.4ohm resistance making this kit ideal for vaping nicotine salt juices.

The Cobble was designed with restrictive draw for mouth-to-lung style vaping. Airflow is smooth and works perfectly in combination with the BVC coils for plenty of vapor and flavor.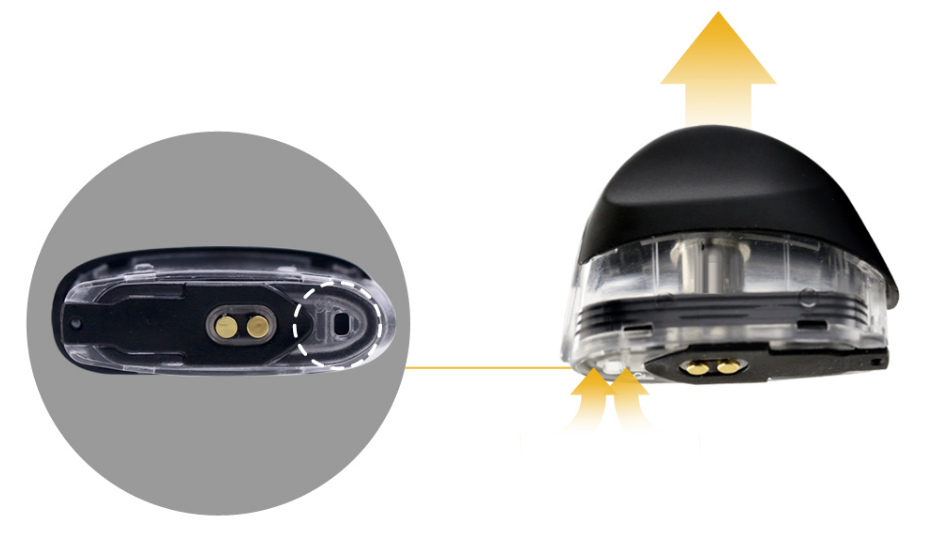 The Aspire Cobble has a wide range of safety features including low voltage, overcharge, overheat and short circuit protections as well as automatic cutoff.

Charging the device is done via the USB port which takes place with a max 1000mA current. When plugged in, the LED indicator light will show the current charge levels: 3.5 volts or less = red light; 3.5 to 3.8 volts = blue light; 3.8 volts and above = green light. When the charging process is finished, the LED will flash 20 times.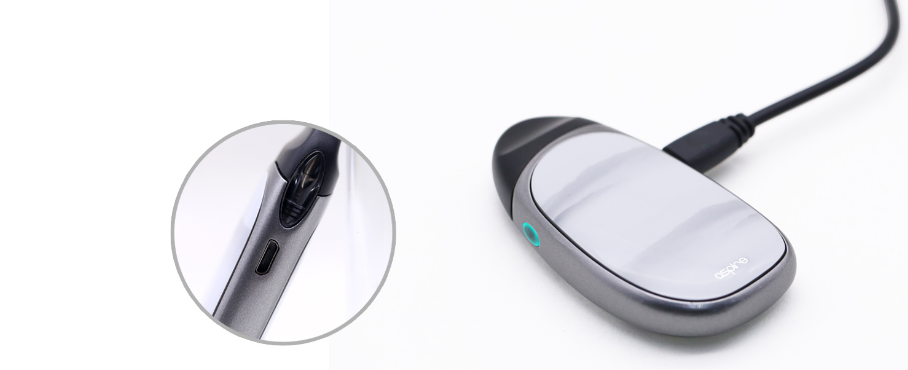 Features & Specifications
Dimensions: 78mm x 41mm x 15.5mm
Colors: Dark Marble, Carbon Fiber, Mountain Mist, Wood Grain, Zebra Stripe
Integrated 700mAh Battery
Coils: 1.4ohm NiChrome For Nic Salts
1.8mL Refillable Pods
Effortless Bottom Fill Slot
Draw-Activated Firing
LED Battery Light
Safety Protections

Overcharge Protection
Automatic Cut-Off
Short-Circuit Protection
Low Voltage Protection
Overcharge Protection
Overheat Protection
In The Box
Cobble Kit
Micro USB Charging Cable
Warranty Card
Manual
Similar Products
Total Views Today: 1 Total Views: 221