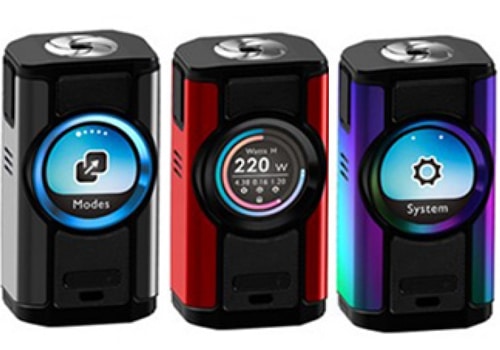 Update: This Item Is Out Of Stock Everywhere – Check  Similar 220W Box Mod  Deals Below
Here are cheap deals for the Aspire Dynamo 220W Box Mod.  This mod features 220 watts of power, a full color display, a watch type interface, 21700/20700/21700 battery compatibility, fast micro USB charging, a myriad of safety features and a wide range of operating modes including voltage, bypass, CPS, temperature control & TCR.
Overview
From a design perspective, this new mod has dimensions of 49mm x 34mm x 91mm and is said to be ergonomic for incredible hand feeling. Available finishes include dark grey, red/black, rainbow, purple and camo/black.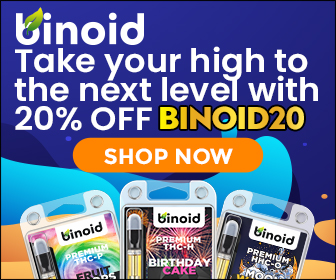 The centerpiece of the Dynamo Box Mod is the control face which features a large TFT display and features a watch user interface with 11 different looks which really expands your options. The screen is said to be crystal clear and the menu is easy to navigate thanks to 5 sub menus that include mode menu, data menu, system menu, time menu and an about interface. The main mode menu shows vape data include current mode, current power or temperature, voltage, puffs and more.
Technically, the Aspire Dynamo Mod certainly does not disappoint. Available operating modes are many including wattage mode, voltage mode, bypass mode, customizable power settings mode for ramp vaping (CPS – C1/C2/C3), temperature control with nickel, titanium, stainless steel and a TCR mode with three memory slots to save your favorite Dynamo settings. Power output can go as high as 220 watts, the temperature tops out at 315 degrees Celsius but the resistance values are not listed. We will update this page with more info as it is released. A myriad of safety features is also built into the Dynamo Mod. These include automatic cutoff, short circuit protection, over discharge protection, overcharge protection, overheat protection and reverse battery prevention.
You can power the Dynamo Box Mod with either 21700, 20700 or 18650 batteries. The charging system is accessed by plugging an included cable into the micro USB port on the control face. When connected, the screen will indicate two battery icons that will grow greener as charging progresses and an outer edge ring will rotate during the charging process. The charging interface also shows the charge current, the total charging time and the battery percentage for each cell. Charging is lightning fast as it takes places with a whopping 2 amp current. The batteries are installed by opening a bottom flip door which exposes the battery bay. With purchase, you will receive the Aspire Dynamo Box Mod, a micro USB charging cable, a warranty card, a manual and two 18650 battery adapter sleeves.
Aspire Dynamo Mod Features
Dimensions: 49mm x 34mm x 91mm
Weight: unknown
Colors:  dark grey, red/black, rainbow, purple, camo/black

Ergonomic
Large round full color TFT display
Watch user interface
5 menus

Mode
Data
System
Time
About

Technical specifications

Operating modes: Wattage, Voltage, Bypass, CPS(C1/C2/C3), TC(Ni/Ti/SS316L) and TCR(M1/M2/M3)

Power mode range: 1W to 220W
Temperature range: 200℉ to 570℉ or 100℃ to 315℃
Utilizes dual 21700/20700/18650 batteries

Fast 2 amp charging system
Bottom battery access via flip door
Charging screen

Outer ring rotates during charging
Two battery icons turn green as charging completes
Charging current
Charging time
Voltage for each cell
Bottom battery access via hinged door

Safety features

Reverse polarity protection
Overheat protection
Overcharging protection
Over-discharge protection
Reverse polarity protection.
Aspire Dynamo Mod Pictures
Total Views Today: 1 Total Views: 154