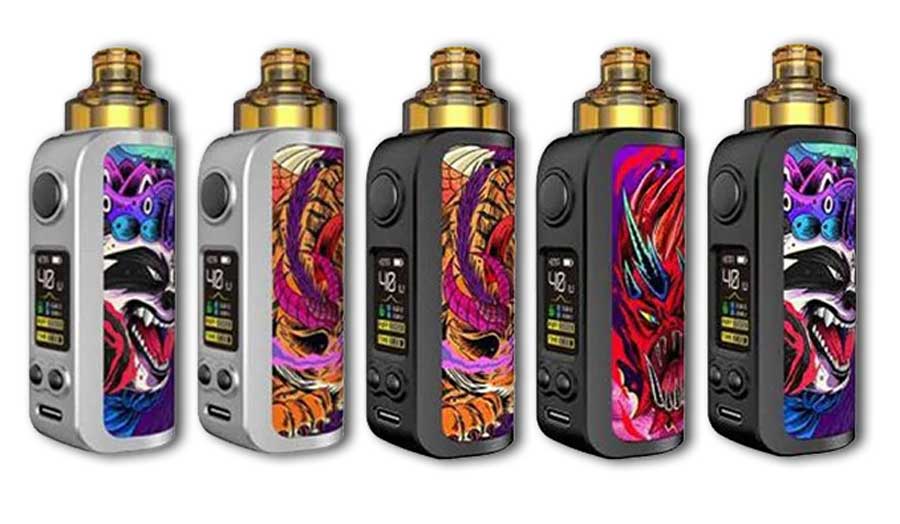 Asvape Hita Ink: 1500mAh 40W VW Pod Mod Kit
Here are cheap deals to purchase the Asvape Hita Ink.  This mod style pod kit features an ergonomic design, an integrated 1500mAh battery, 40 watts of maximum power, variable wattage mode, intelligent coil recognition, a proprietary Reekbox chipset, a color display, 3mL pods, 2 coils for either direct lung or mouth-to-lung vaping, and adjustable airflow control. This kit is for sale in Qiong Qi, Hun Dun, Tao Tie, Tao Wu with either a black or silver body.
Review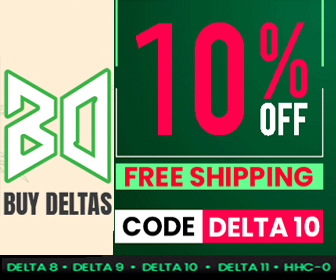 Exquisite and Ergonomic Design
The Hita Ink Kit is the latest pod system by Asvape and it is both maintains previous product attributes, while adding new innovations.  From a design perspective, the Hita Ink looks much like the Asvape Strider with a C-shaped body, a comfortable grip and traditional Chinese patterns.  To say that the appearance is dull would certainly be a mistatement and there are four pattern options on either a black or silver chassis, or you may prefer to purchase the all black color.  Dimensions for the Asvape Hita Ink are yet to be released, but this kit is sure to be quite portable and also ergonomic in the hand.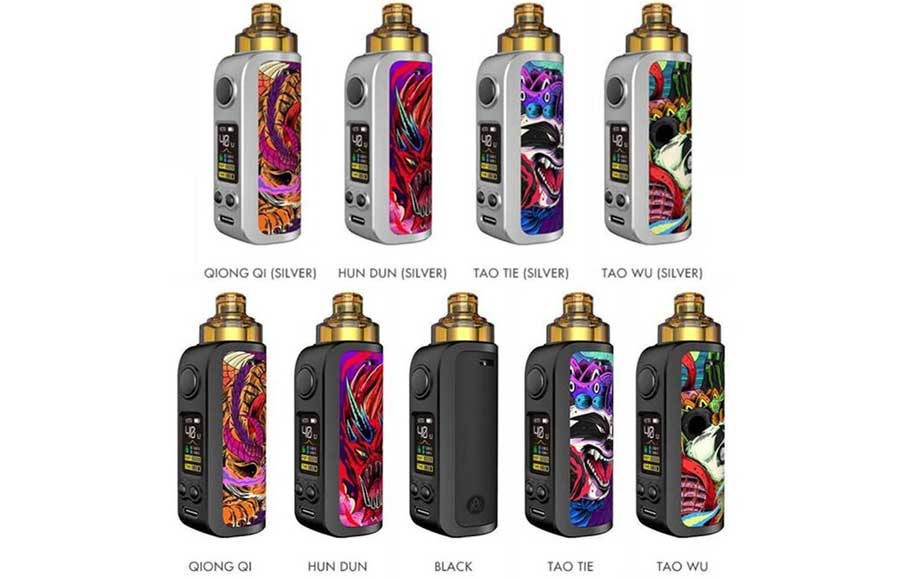 Proprietary Reekbox 40W Chipboard & Integrated Battery
Inside the Hita Ink, there's a unique Reekbox chipset that results in up to 40 watts of output and wattage adjustments from 5 watts via the full-color display screen and a three adjustment buttons underneath for effortless UI navigation.  Moreover, this chipboard permits recognition of the coil inside the pod to automatically set the optimal wattage and prevent burnt puffs.  Power to the Asvape Hita Ink is gained from a 1500mAh integrated battery and you may recharge this cell by plugging its USB port into any wall outlet or computer. A cable is included and you will never need any batteries to use the Hita Ink.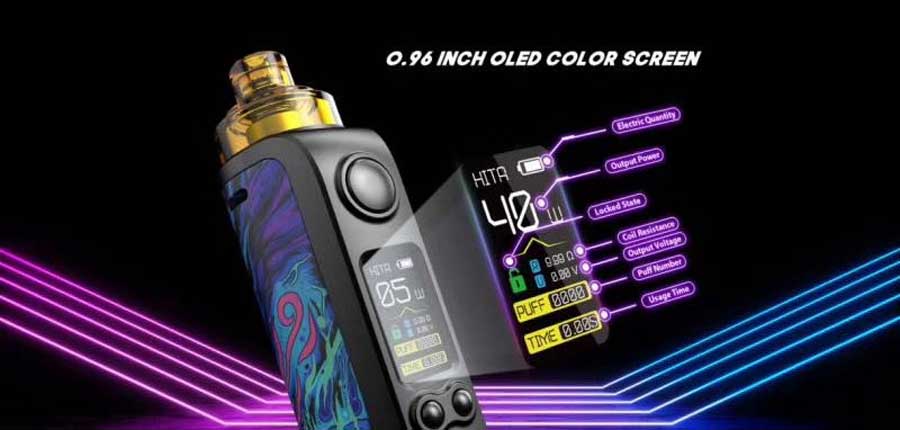 3mL Capacity Pods For MTL or DTL Vaping
Cartridges that can hold 5mL of vape juice easily install at the top of the Asvate Hita Ink mod and stay in place with powerful magnets.  This cartridge works with either a 0.3ohm DTL coil or a 1.0ohm MTL coil, both of which are included with purchase.  In this way, you may choose your favorite vape style and you may also make adjustments to the airflow by rotating the pod to make the air intake slots smaller or bigger. Best of all, more coils are going to be released including a 0.3ohm head and an RBA head for coil builders.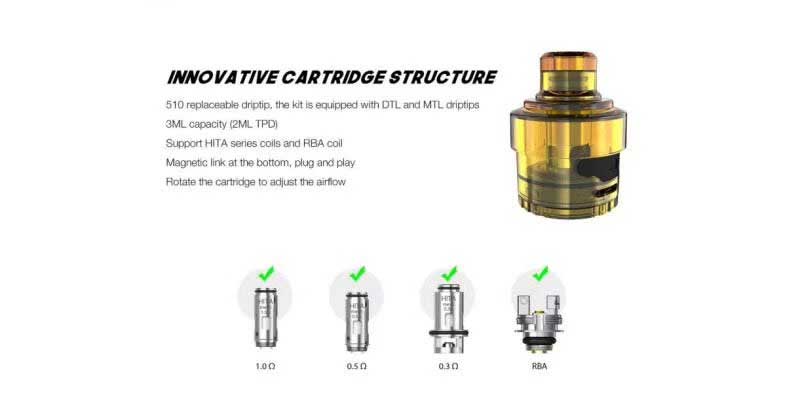 Asvape Hita Ink Features & Specifications
Size: 91mm by 34mm by 28mm
Weight: 100g
Traditional design with Chinese patterns
Black or silver chassis
Color options: Qiong Qi, Qiong Qi (Silver), Hun Dun, Hun Dun (Silver), Black, Tao Tie, Tao Tie (SIlver), Tao Wu, Tao Wu (Silver)
Ergonomic grip
1500mAh rechargeable battery
USB charging system
Full-color display
Three UI navigation buttons for effortless adjustments
Proprietary Reekbox chipset
Power mode: 5W-40W
5ml pods
Adjustable airflow
Coil options

0.3Ω DTL
1.0Ω MTL for nic salts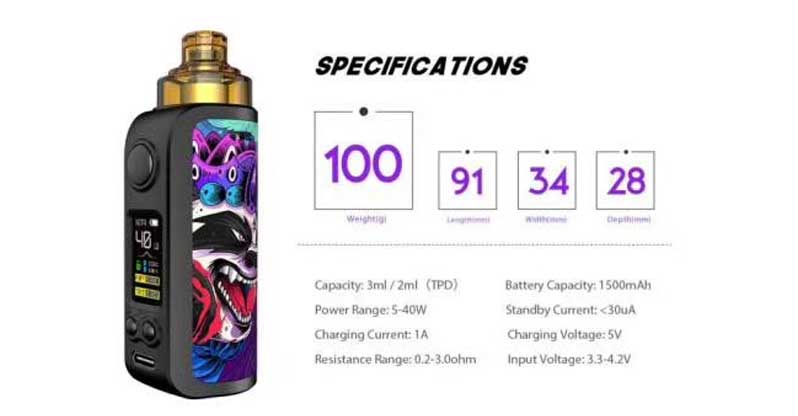 Similar Products
Total Views Today: 1 Total Views: 1,322