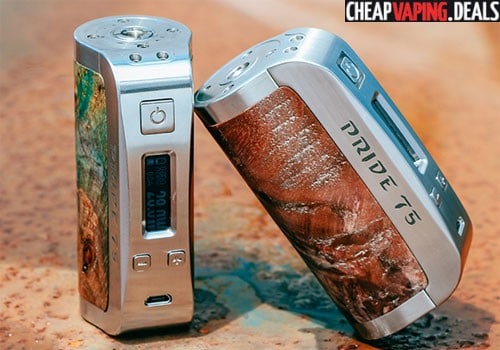 Update: The
Athena Pride DNA 75 Box Mod
Is Out Of Stock Everywhere – Check  Similar Evolv DNA Mods Below
Overview
The Athena Pride is a one-of-a-kind mod that is built with a DNA 75 chip and features a stabilized wood finish that has been put through an elaborate process for an amazing appearance and the most durable construction.
The mod measures 90mm x 35mm x48mm and its color is always random due to the uniqueness of each device. According to Athena, it was scientifically designed by a famous French engineer to create a noble appearance that is ergonomic.    The unit is constructed  stainless steel with stabilized wood, that has been put through a thorough process. The stabilized wood is hand polished for an extreme aesthetic appearance of both color and texture.  And, the Pride's durable 304 stainless steel body is made to precise size to perfectly match with the stabilized wood sleeve.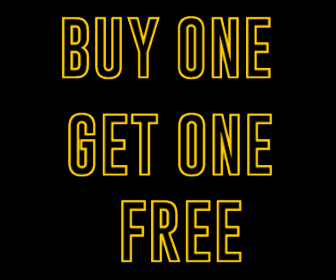 Everything else about how this device is built is also said to be amazing.  The control face features high quality aluminum buttons and a fire button LED.  At the top, there's a patented spring loaded connection of which both the positive and negative electrodes are made from dilecto for maximum longevity, heat resistance and to prevent corrosion.  On the inside, single crystal copper wire is used which has amazing electrical characteristics and is known for toughness and purity.  As a result, the resistance is much lower than common copper.  In fact, crystal copper is the same material that is used in both audio and video equipment for this reason.
The mod utilizes a single 18650 or 26650 battery which is easily accessed with a grooved battery cap at the bottom, which easily screws in/out.  The cell can be charged via the USB port on the control face, so there's actually never a need to take it out.
Inside the Athena Pride DNA 75 stabilized wood mod, you will find an authentic Evolv DNA 75W chip board, recognized as the most accurate and efficient chip board in the vaping market place.  As a result, the unit can power atomizers up to 75 watts, is capable of temperature control of 200℉ to 600℉ with stainless steel, titanium and nickel coil heads.  There's eight preset modes programmed into the mod: five alternate Ni200 modes with different firing properties, a power mode, a titanium mode and an SS316 mode.
Review
Features & Specifications
Dimensions: 90mm x 35mm x 48mm
Weight: 350g
Constructed from: Stabilized wood &  stainless steel, aluminum and epoxy resin
Each unit with random & unique color
Amazing craftsmanship due to elaborate process
Hand polished
Single crystal copper wire used, same as audio/video equipment
510 connection bezel with gold plated springloaded pin, will fit large diameter atomizers up to 30mm
High quality aluminum buttons
Power button LED
Built with Evolv DNA 75 chip board
Power output range: 1W to 75W
Voltage output range: 2V to 6.2V
Temperature control range: 200°F to 600°F or 100°C to 300°C
Temperature control support: nickel, titanium and stainless steel
Eight alternate firing modes
Powered by either an 18650 or 26650 battery
Easy screwed battery cap
USB charging
Customize with Escribe software
Gallery
Total Views Today: 1 Total Views: 355