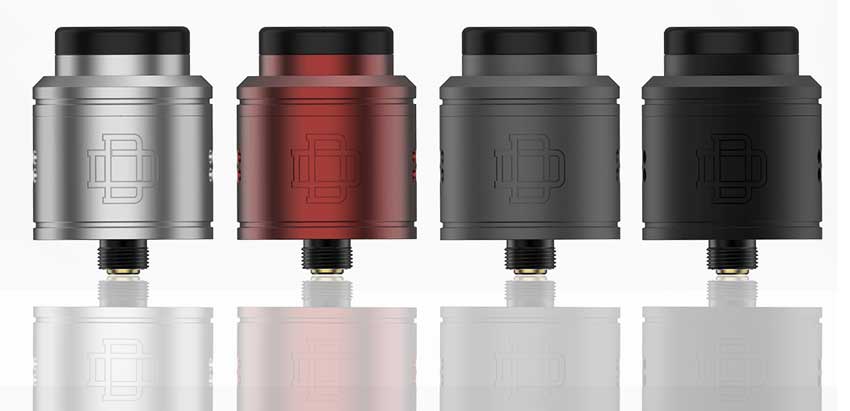 Here are cheap deals to purchase the Augvape Druga 2 RDA at a low price. This 24mm BF rebuildable dripping atomizer was designed for flavor/clouds and features a low profile, an 810 drip tip, many airflow combinations, an upgraded clamp snag system, a deep juice well, and both a BF and standard contact pin. It is for sale in stainless steel, aluminum red, matt gunmetal, and matt black.
Augvape Druga 2 RDA Overview
What sets the Druga 2 apart from its predecessor is the brand new Clamp Snap System which Augvape is claiming is a huge upgrade.  You see, the posts on the build deck have a completely new structure to achieve unbreakable clamping. And, the Augvape Druga 2 RDA deck also has smoother clamp screws, deeper Phillips head slots, and 18K gold post for the best possible conductivity.  The PVD gold finish is also extremely durable and will never wear off.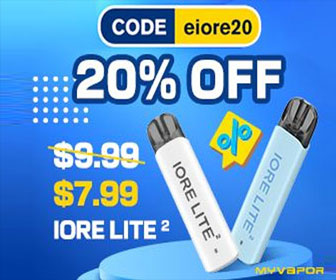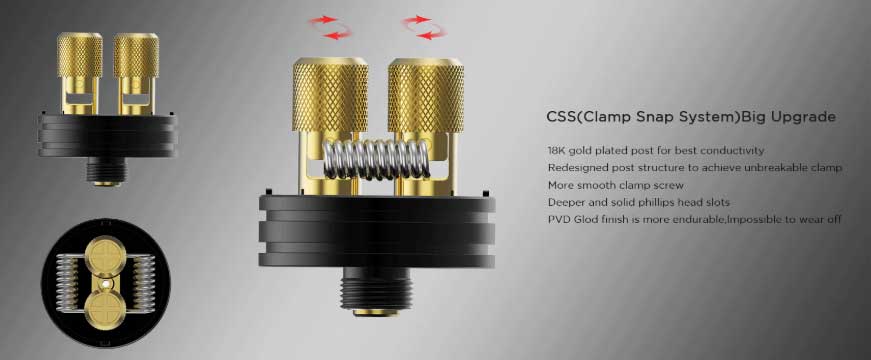 External airflow on the Druga 2 RDA is also updated with more airflow combinations from a total of 12 honeycomb holes. In this way, you can get your favorite flavor and vapor setting by only opening a certain number of holes on either side of the chuff cap.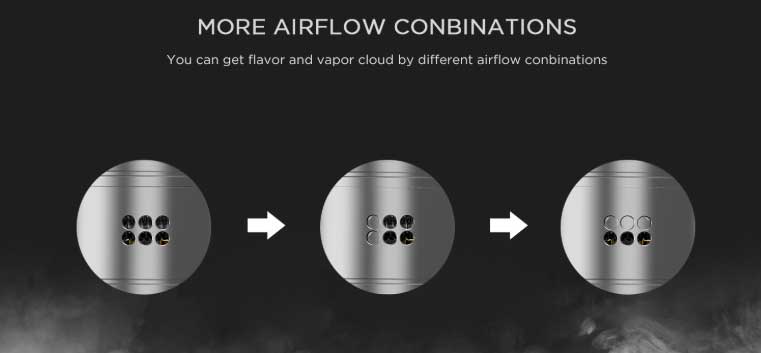 Druga 2 RDA Features & Specifications
With a 24mm diameter and a height of 39mm, the Druga 2 features a lower profile, yet the juice well has been made deeper.  At the top, you'll see an 810 drip tip, while the bottom features either a gold-plated SS standard or squonk pin. Many airflow combinations mean a personalized vape experience and incredible flavor and vapor production. Plus, the build deck features 18K gold plated posts, updated clamps, and a 60mm deep juice well underneath.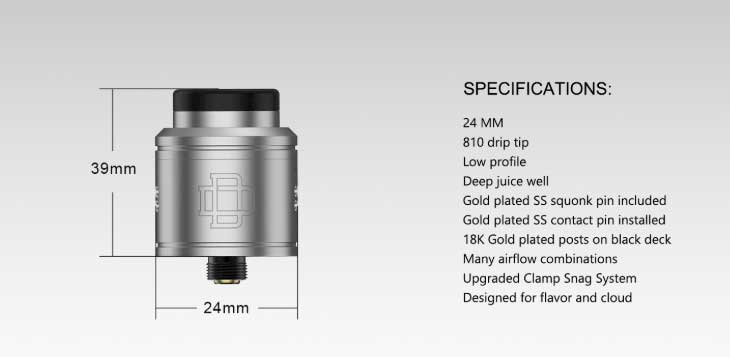 In The Box
With the purchase of the Druga 2 RDA, you'll also receive 3 o-rings and a BF pin, all package in an exquisite box.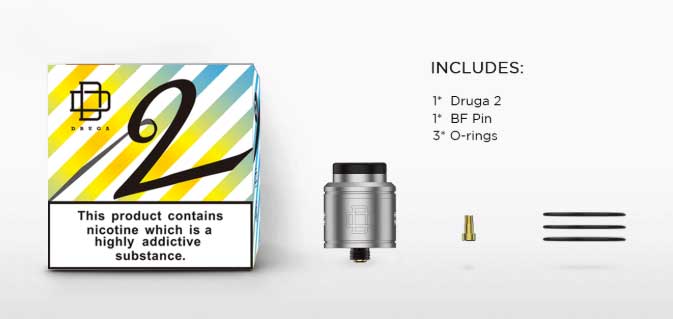 Related Deals
Total Views Today: 1 Total Views: 179