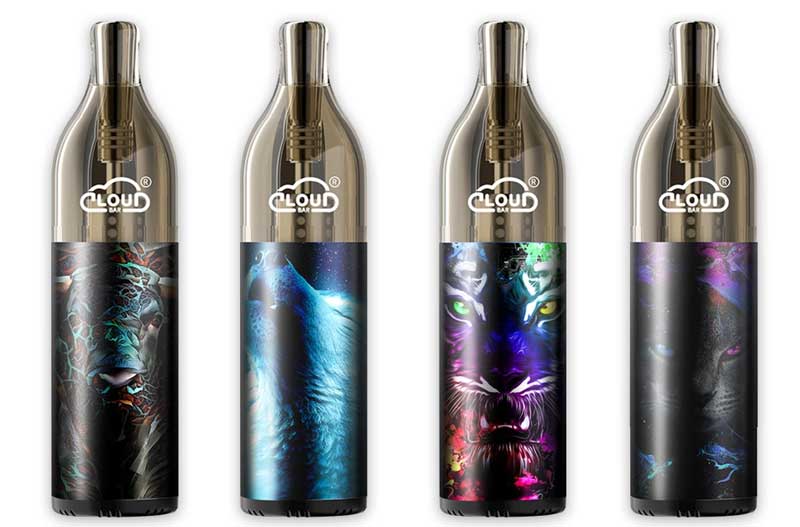 Here are cheap deals to buy the Cloud Bar Geerdun Boom Disposable.  It features 10 flavors, exquisite wildlife finishes, a 500mAh integrated battery with USB-C port, draw-activated firing, a mesh coil, adjustable airflow control, 50mg nic salt vape juice, and 8000 puffs or more.
USA Deals
Description
What sets the Cloud Bar Geerdun Boom Disposable apart from the crowd is its massive 8000 puff capacity that is the result of a 500mAh rechargeable battery and the 15mL integrated pod, filled to the brim with 5% nic salt juice with 10 flavor options.  A 1.0ohm mesh coil inside each cartridge is sure to produce tons of flavor. Moreover, to keep everything portable, yet produce 8000 puffs, Cloud Bar opted for a smaller battery, but it is rechargeable via a bottom USB-C charging port.  Unfortunately, there is no cable included in the package.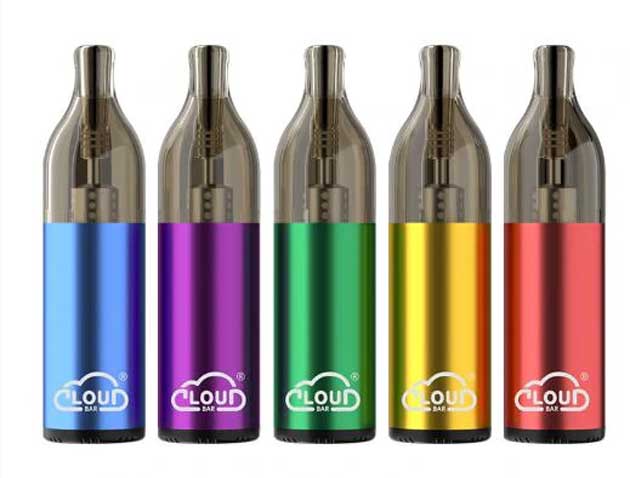 From a design perspective, the Geerdun Boom disposable has exquisite animal finishes that vary from flavor to flavor, although we also see images for plain color versions.  And, with a size of only 30mm by 118mm and a weight of only 90 grams, this device is portable so simply store it in the pocket or purse.
Features & Specifications
Appearance

Made from PCTG & SS
Compact & portable

Dimensions: 30mm x 118mm
Weight: 90g

Exquisite animal print design

Battery

500mAh capacity
USB-C charging port

8000 total puffs

Draw-activated firing
MTL-style puff

Cartridge

5%/50mg nic salt vape juice
15mL juice capacity
Non-refillable
Adjustable airflow control
1.0Ω mesh coil for flavor
Flavor Options
Watermelon ice
Pineapple coconut ice
Cappuccino
Blue razz ice
Watermelon bubble gum
Strawberry mango
Peach mango watermelon
Sakura grape
Kiwi passionfruit guava
Big bang fruit
Similar Disposables
Total Views Today: 1 Total Views: 906