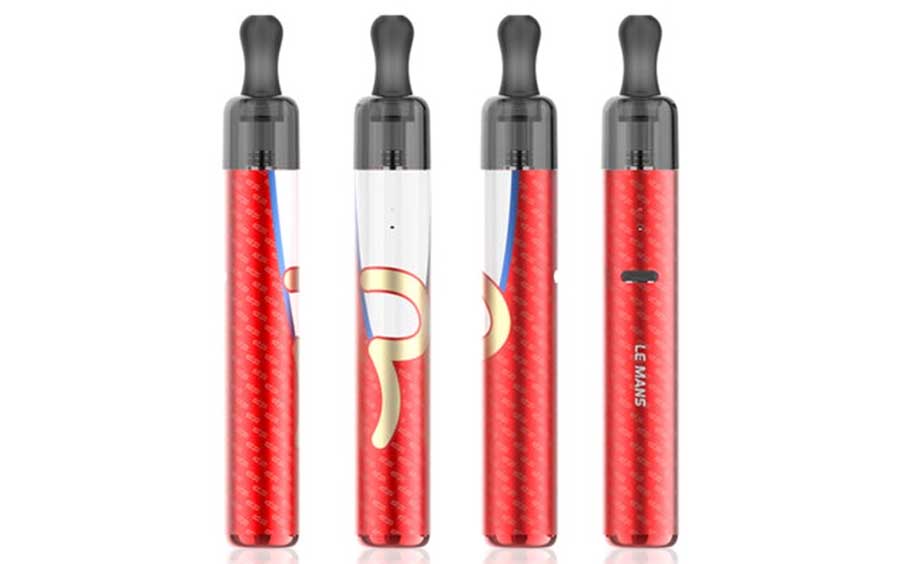 Here are cheap deals to buy the Digiflavor DU Pod Kit at a low price.  This pod system features an exclusive finish, 2-day use without a recharge, an innovative color-changing bottom LED ring, a 2mL upgraded cartridge, a 1100mAh integrated battery, USB-C charging, and Geekvape G-Series Coils.
Deal
Review
Overview
From a design perspective, the Digiflavor DU Pod System looks incredible thanks to its LeMans sports car finish.  This car racing theme combines several colors such as dynamic gold graffiti, a white block, a blue decor line, and the tiled red DF logos, all of which are fused together for a look that is sure to turn heads. And, the coating is also ergonomic in the hand.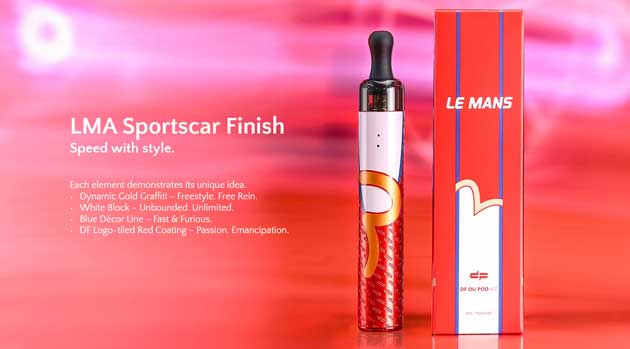 Another important aspect of this new vape kit is the bottom LED ring that lights up in multiple colors every time you take a puff.  In addition to the breathing light mode, you can switch to battery indicator LED mode by consecutively sucking on the mouthpiece 3 times in a row.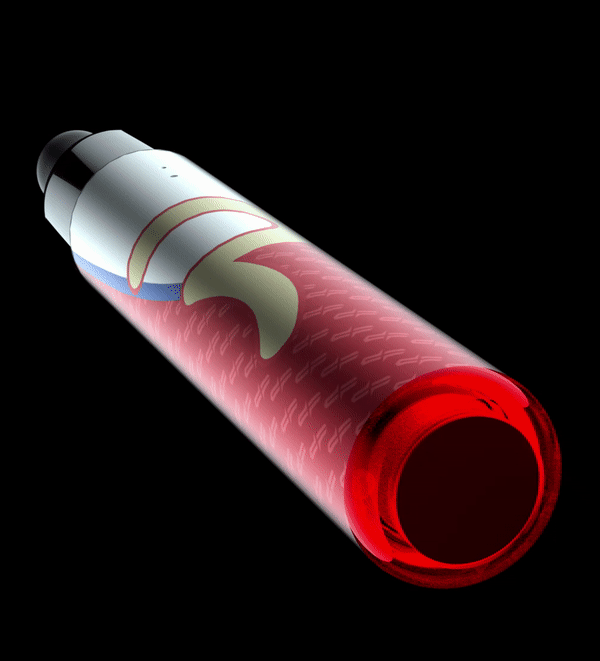 While on the subject of the battery, the DU has a 1100mAh capacity that Digiflavor claims will last for 2 full days of vaping.  We are sort of pessimistic about this statement, but if a recharge is necessary, simply connect the Digiflavor DU to any USB outlet with a USB-C cable to proceed with the charging process that is safe and fast.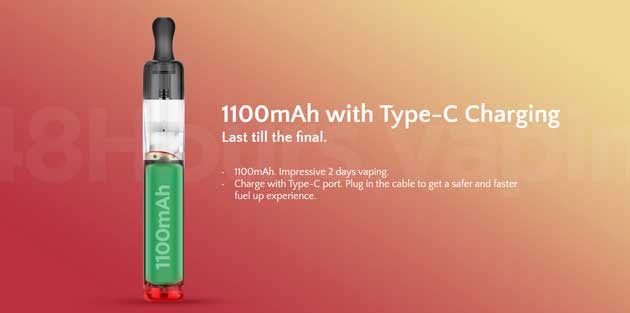 The Digiflavor DU pod kit utilizes a 2mL capacity pod with a bottom refill system.  Each cartridge  features a brand new drip tip that is comfortable in the mouth and produces a mouth-to-lung style puff.  And, the pod tank also has an improved design that prevents condensation.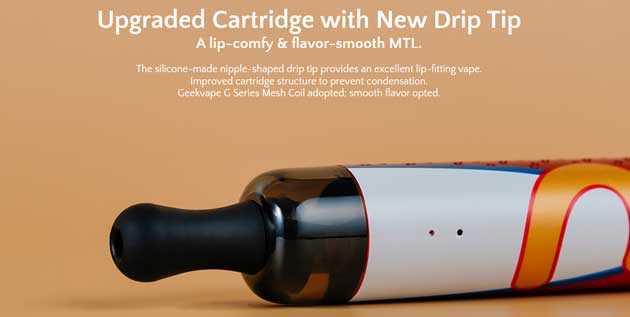 Finally, the DU utilizes Geekvape G Series Coils, two of which are in the package with purchase.  The first is the 0.6ohm version that fires from 13 to 18 watts or choose the 1.2ohm version that fires between 10 and 12 watts. The other four coil options in the infographic below are also compatible with this setup.

Features & Specifications
Dimension: 19mm x 124mm
Exclusive Sportscar Finish: Le Mans

Red Tiled DF Logo Coating
Blue Decor Line
White Block
Dynamic Gold Graffiti-

Bottom LED Ring

Breathing Mode (Lights Up While Firing)
Battery Voltage Mode

Coil Resistance: 0.5-3Ω
Battery Capacity: 1100mAh
Type-C Charging Port – Cable Included
Low Voltage Warning: 3.2V±0.1V
PCBA Temperature Alarm: 80°C
Over-Puff Protection: 10s
2ml Pod
Nipple-Shaped Drip Tip

Comfortable In Mouth
Improved Anti-Condensation Structure

Tons Of Flavor
Bottom Filling
Compatible With Geekvape G Series Coils

Included: G1.2Ω | 9.5-11.5W
Included: G0.6Ω | 13-18W
G0.8Ω | 12-15W
G1.0Ω | 10-12W
G1.2Ω  S | 8-12W
G1.8Ω | 7-9W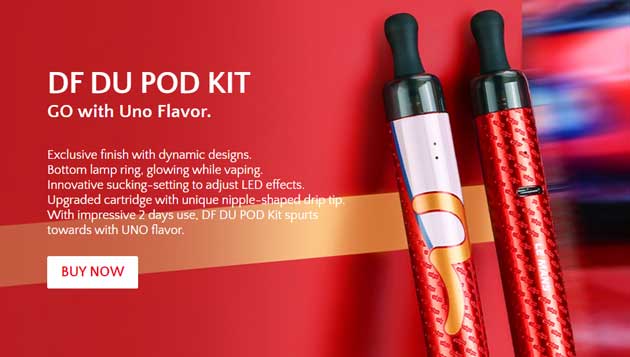 In The Box
Digiflavor DU Pod Mod
2mL Cartridge
G1.2Ω Coil | 9.5-11.5W
G0.6Ω Coil | 13-18W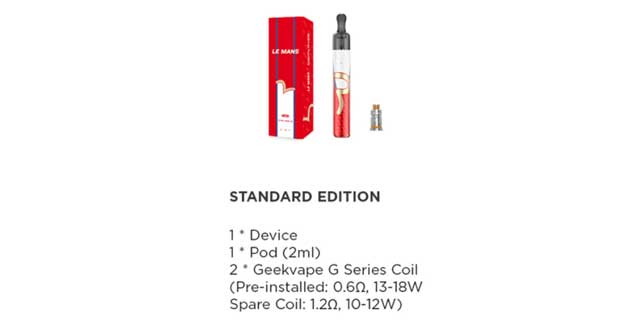 Similar Products
Total Views Today: 1 Total Views: 156