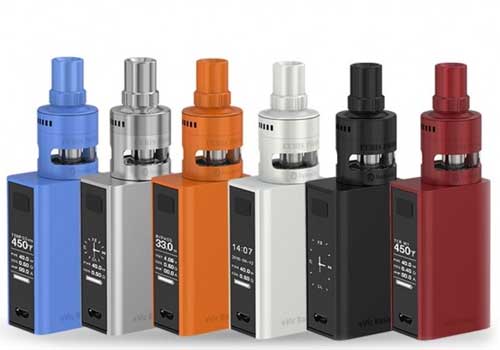 Check out this awesome price for the Joyetech Evic Basic Kit which includes the Evic 40W or 60W Box Mod  Cubis Pro Mini Tank.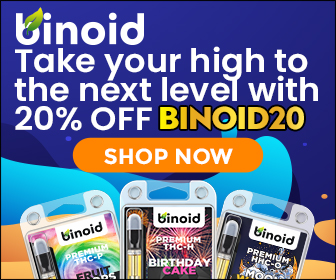 Overview
The eVic Basic Kit is an ultra compact bundle that includes the tiny temperature control Evic 40 watt box mod and the innovative 2ml Cubis Pro Mini portable tank with an easy top fill system.
The Evic Basic Box Mod is made from durable materials and features a very attractive design.  It is a tiny mod with measurements coming in at  only  22mm x 32mm x 55m.  The control face of the unit is built with a big OLED screen which utilizes Joyetech's latest V4.02 firmware for easy use and real time clock display.  Encircling the screen is  a USB port, three buttons to control mod operation which includes a large fire button for easy use and ergonomics.
The device utilizes a 1500mAh internal battery so you'll never have to worry about swapping out the cells.  To charge the mod, simply plug its USB port into any wall outlet or computer.  The port will also be used for future firmware upgrades when Joyetech releases its latest operating system.
The Evic Basic can fire atomizers up to 40W, is compatible with atomizers all the way down to 0.1Ω and is capable of temperature control with a wide range of coil types.  There's even three memory slots you can use to enter your atomizer's temperature coefficient of resistance allowing the box mod to be used with any coil wire type.
With this kit, you'll also get the brand new Cubis Pro Mini Tank.  It features the same technology as the larger Cubis Pro but has a smaller tank to make it more portable.  The tank capacity comes in a only 2ml but two alternate top fill systems allow for mess-free e-liquid refills on the fly.   In order to reduce leakage, airflow is adjustable at the top instead of the bottom and is hidden to give the tank a cleaner look.
The Cubis Pro Mini utilizes Liquid Valve Control (LVC) coils which allows for juice flow control for a more customized vape.  There's the 1.5Ω LVC coil, which should be used up to 20 watts and is used for mouth to lung vaping or you can use the 0.5ΩBF SS316 DL coil head which has a power range of 15W to 30W.
Videos
Features & Specs
Evic Basic Box Mod
Dimensions: 22mm x 32mm x 55m
Tiny & portable
0.96″ OLED with vertical menu
Stainess Steel 510 connection with springloaded gold plated contact pin
Clock screen saver
Custom logo
Large fire button
Utilizes internal 1500mAh battery
USB charging
Modes: Bypass, Power, TC Ni, TC Ti, TC SS, TCR
Power range: 1W to 40W
Power mode resistance range: 0.1Ω to 3.5Ω
Temperature range: 200°F to 600°F
TC mode resistance range: 0.05Ω to 1.5Ω

0.1 to 3.5 ohm Atomizer Resistance Range

Wide range of safety features
Cubis Pro Mini Tank
Diameter: 22mm
Made from stainless steel shell with glass tank
Two top fill methods
Tank capacity: 2ml
Top adjustable hidden airflow
Juice flow control
Total Views Today: 1 Total Views: 1,069