Here are cheap deals to buy the FreeMax M Pro 2 Tank at a low price.  It features new mesh coils, a stunning diamond glass tube, resin finishes, a 5mL juice capacity, easy top fills, an 810 drip tip, and bottom adjustable airflow control. It sells in blue, yellow, red, black, orange, and green. This atomizer is very popular on Cheap Vaping Deals.
M Pro 2 Sub-Ohm Tank Overview
With dimensions of 49mm x 28.2mm, the M Pro 2 is the follow-up to the popular M Pro Tank. The atomizer still has a slide-to-open top filling juice port, but friction has been enhanced on the top cap via three steel balls to make it easier to access.  And, with the bulb juice reservoir installed, the Freemax M Pro 2 can hold 5mL of juice for long vape times, but EU residents may only receive the 2mL standard tube.

But that is not all that makes the M Pro 2 different from its predecessor. The new Coiltech 4 technology also features the latest and greatest mesh coils. These heads are constructed with military-grade SS904L stainless steel mesh heating elements to provide an incredible vape experience compared to older coil systems.   And the Freemax M Pro 2 coils feature tea fiber cotton for health and to enhance flavor production.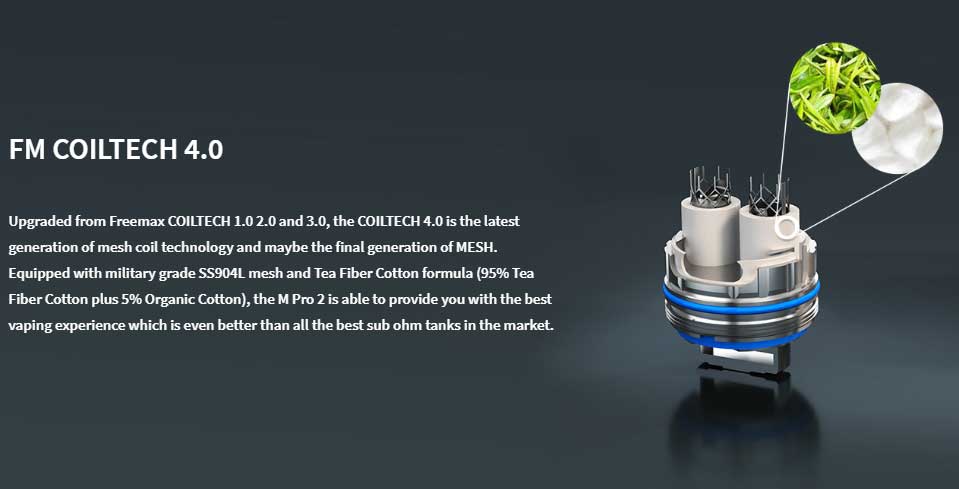 With the Freemax M Pro 2 purchase, you will receive the 904L M2 Mesh and 904l M1 coils. The M2 has a 60 to 90-watt range and operates at a 0.2ohm resistance, while the M1 works from 40 to 70 watts with a 0.15oohm resistance. There are two higher-wattage coils available: the 80W to 110W M3 and the 70W to 110W M4.  However, these are not included.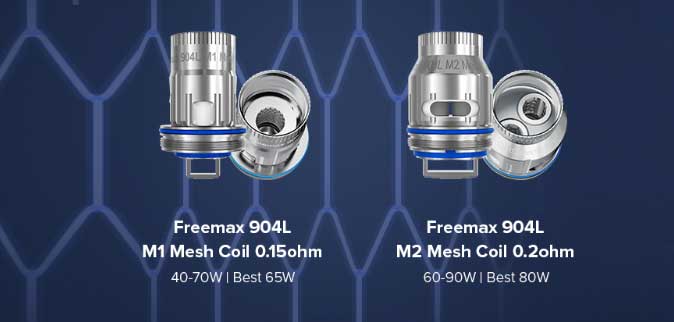 What's Included
With the M Pro 2 purchase, you will receive two mesh coils, an extra 5mL glass section, an extra o-ring, and a manual.

Total Views Today: 1 Total Views: 2,479