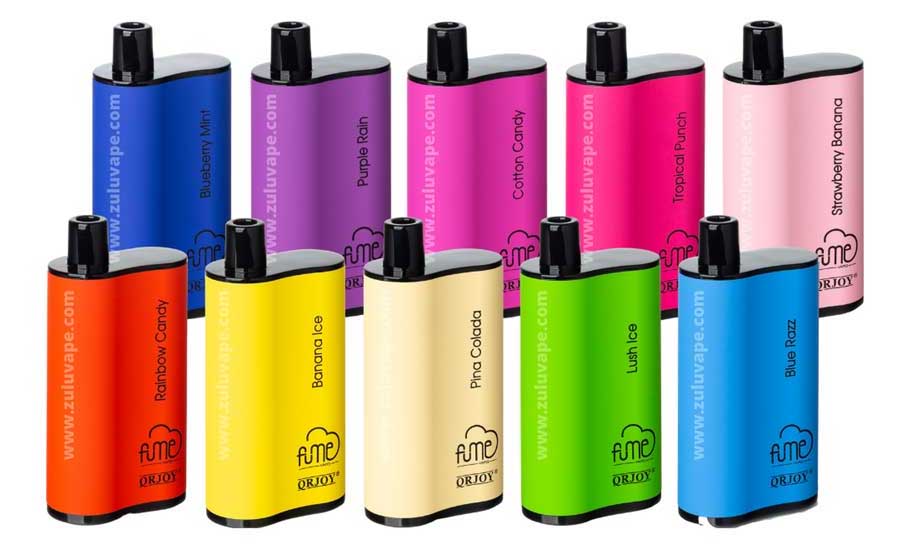 Here are cheap deals to buy the Fume Infinity Disposable at a low price.  It features 3500 puffs, a 12mL pod, a 1500mAh battery, 5% nic salt e-liquid, a 1.2ohm coil, and 27 flavors.
Description
The Infinity Disposable is the latest throwaway pod kit by Fume and is capable of yielding up to 3500 puffs from its 12mL internal tank.  It is easy to quell fears that this disposable will run out prior to meeting its lifespan thanks to a robust 1500mAh battery that is not required to be recharged.  Inside the Fume Infinity, there's 50mg nic juice that surely results in plenty of throat hit and the coil inside has a mesh design to produce plenty of flavor.   Best of all, this kit is sure to make heads turn because of the bright colors and it is easily transported due to its lightweight construction.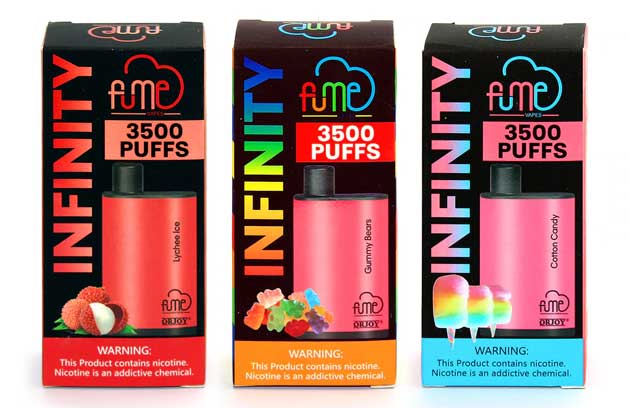 Specs
About 3500 puffs
Lightweight construction
Bright colors
Stylish design
Puff-activated: no buttons
12 mL cartridge

50mg nic salt e-juice
1.2ohm mesh coil
27 flavors

1500mAh internal cell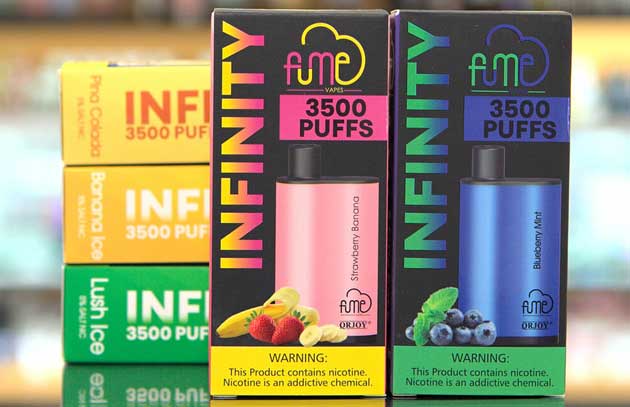 Flavors
There are 27 available flavors, although it is difficult to find merchants that have more than 12 in stock.
Lush Ice
Gummy Bears
Blue Razz
Pina Colada
Peach Ice
Cuban Tobacco
Desert Breeze
Blueberry Mint
Mango Ice
Double Apple
Coffee Tobacco
Strawberry Watermelon
Lychee Ice
Grape Ice
Purple Rain
Mint Ice
Tropical Punch
Cotton Candy
Unicorn
Rainbow Candy
Raspberry Watermelon
Black Ice
Kiwi Strawberry
Strawberry Banana
Banana Ice
Yogurt Ice Cream
Blueberry CC (Cotton Candy)
Similar Disposables
Total Views Today: 1 Total Views: 370