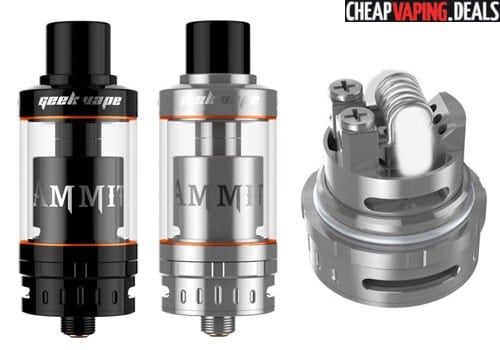 Here's fantastic deals on the Geekvape Ammit RTA.
Similar Products
Overview
The Ammit is a brand new RTA from Geekvape and is said to be quite an innovative device.   It was designed for single coil builds and features unique airflow to maximize flavor output.  And, the deck is built with huge terminals to allow for virtually any build size.
The RTA features a stainless steel construction for durability with Silica glass tank to maximize heat resistance.  It measures 22mm wide by 43mm in height, has a drip tip that stands 10mm tall and a chimney that is also 10mm wide.  The tank has a reasonable capacity of 3.5ml.  Adding e-juice is also quite easy with a large top-filled port that is located under the top cap.  At the bottom of the device, there's a standard 510 connection pin that is made with a full gold-plated contact for maximum electrical conduction.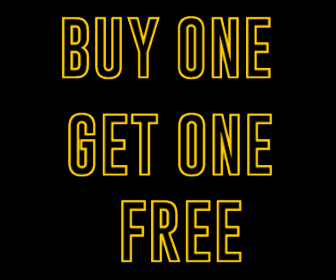 The Ammit's Airflow is adjustable at the bottom and is said to be "three-dimensional" for more flavorful vapor production.  Air enters the RTA via two adjustable intake slots that direct air internally to the coil.  The internal airflow holes are placed so that air strikes the single coil from the front and both sides.  In combination with the curved chamber, this setup is said to generate maximum vapor and flavor.
The build deck on the Ammit is designed for single coils and to ensure it is easy to build with.  The post wire holes are massive so they can handle virtually any wire you can think of, including Clapton coils.  Wicking has never been easier.
Overall, if you are looking for a single coil RTA that produces massive flavors and has good vapor production, the Ammit RTA from Geekvape may deserve a try.
Pictures
Features & Specifications
Dimensions: 22mm x 43mm
Stainless steel construction
Silica glass tank tube
10mm drip tip
Curved chamber for flavor
Three dimensional airflow strikes coil from all directions
Curved chamber for maximum flavor
3.5ml tank capacity
Easy top fill setup
Adjustable 510 connection pin with gold plating for conductivity
Adjustable juice flow control that is similar to the Geekvape Griffin
Large juice flow slots on both sides of the single coil
Easily wicked
One-of-a-kind top cap to stop vapor condensation
Large single coil deck
Massive post holes for easy building
Total Views Today: 1 Total Views: 144