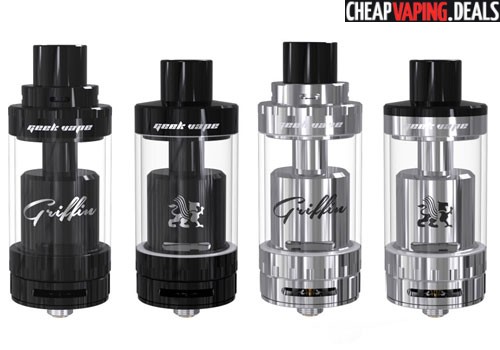 Here's fantastic deals on the GeekVape Griffin 25 Plus RTA.  
Overview
The Griffin 25 Plus is the upgraded Griffin 25 RTA.  It is built with Kennedy style airflow, RDA-like wicking and a huge Velocity style deck.
The main differences from its predecessor is that the 25 Plus has Kennedy style airflow while the Griffin 25 RTA had a top airflow and standard option.  Also, while the the tank capacity has been reduced by 1ml, the newer RTA has a larger 18.9mm deck, an RDTA juice flow channel and is easily wicked, similar to an RDA.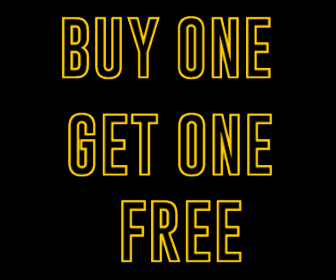 The 25 Plus is made from stainless steel with Silica glass tank and measures 25.0mm x 64.5mm.  It includes two alternate top caps and is available in silver or black.  The tank capacity is a big 5ml, preventing the need for frequent refills.  At the bottom, there's a fully adjustable positive 510 connection pin with full plated gold housing for good conduction.  The included drip tip is 10mm in height.
The deck measures 18.9mm acorss and is Velocity style with dual posts that have dual terminals.
Video
Features & Specs.
Dimensions: 25mm x  64.5mm
Stainless steel chassis
Silica glass tank
Top fill system
Kennedy style bottom airflow
510 connection pin with gold plated contact
10mm drip tip
Two alternate top caps
18.9mm Velocity style deck
RDTA juice flow channel
Easy wicking similar to RDA
Total Views Today: 1 Total Views: 412