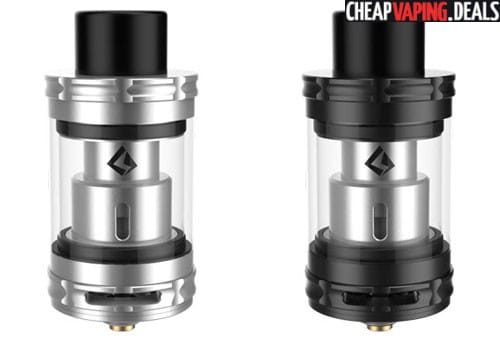 Update: The  Geekvape Illusion Mini Tank Has Been Discontinued – Check Newer Tank Deals Below
Overview
The Illusion Mini is the portable version of the Geekvape Illusion Tank.  Like its larger predecessor, this small device is said to put out flavorful vape clouds with plenty of production.
The mini tank has measurements that come in at 25mm x 38mm, is constructed from durable stainless steel and is built with a Pyrex glass tank tube that can hold up to 3ml of e-juice. A top refill system was integrated into the design for easily topping off the tank with juice while on the go.  Included with purchase, you will receive a 10mm x 15mm drip tip to maximize the massive bottom airflow that features two air intakes that can be widely adjusted.   The tank can be conveniently installed on any mod that features a 510 connection.  The pin at the bottom of the tank is gold plated and adjustable to ensure maximum compatibility and to safeguard against voltage loss.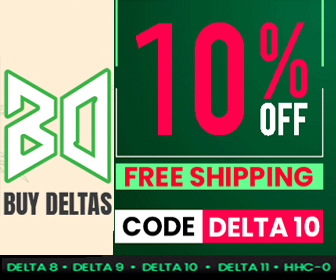 The Illusion Mini Tank has two alternate coil types available.  First, there's the iM4 coil that fires with a resistance of 0.15ohm in the range of 50 t0 100 watts, but is recommended to be used from 60 to 80 watts.  The second coil is the 0.5ohm iM1 head with a 40 to 70 watts range.  All Illusion Mini coils are made with 100% organic cotton for health and are said to produce a lot of vapor with plenty of taste.  An optional RBA can also be found in the marketplace.
Features
Dimensions: 25mm x 38mm
Portable
Stainless steel and glass construction
10mm x 15mm Delrin drip tip
510 connection: gold plated and adjustable
Tank capacity: 3.5ml
Convenient top fill system
Included: iM4 0.15Ω coil rated 50W to 100W, best from 60W to 80W
Included: iM1  0.5Ω rated 40W to 70W
Optional: RBA head withd dual post deck
Adjustable airflow via two air intakes
Leak-free
Pictures
Video
Total Views Today: 1 Total Views: 116