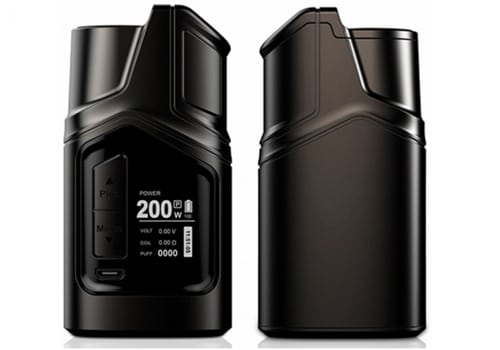 Update: The
GTRS GT200 II 200W Box Mod
Has Been Discontinued – Check  Newer 200W Box Mod  Deals Below
Or
All Mod/Kit Deals
Overview
The GTRS GT200 is an updated version of the GT150. This new device features more power at 200 watts, an ergonomic design, the latest LIMOU chip board, incredible craftsmanship, curve modes, temperature control modes and dual 18650 battery compatibility.
In the appearance department, the GT200 looks very similar to its predecessor. The design features a concave and convex shape, a luxurious metal body, incredible craftsmanship and is available in all black. And, it's portable with dimensions of just 47mm x 91mm x 32mm, as well as ergonomic so you may comfortably hold it in the hand. The control face on the front of the device is built with a high definition display screen that shows data in a vertical manner. Indicators you will see on the menu include current wattage/temperature, voltage, resistance, puff counts, mode, a battery indicator and more. Two large adjustment buttons line the screen for easy menu navigation while a large fire button is located on the side.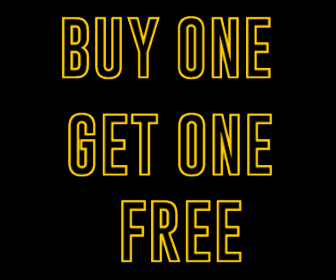 On the technical side, the GT200 is a joint venture between GAoMeiTe Tech and LIMOU chip company and, as a result, this unit utilizes the latest LIMOU chip for accurate and efficient operation. One technical design change that is immediately apparent is that instead of an internal battery, the new mod now utilizes dual 18650 cells that are still rechargeable via a micro USB port on the control face. The next technical difference is an increase power output to 200 watts, while temperature control remains the same and resistance is still possible down to 0.05ohm. In addition to power & temperature, the GT200 II can also operate in mechanical mode, violent mode, curve mode (ramp style vaping in both temperature and power mode) and it can display the time while not firing. With purchase of the GTRS GT200 II, you will also get a micro USB charging cable, a manual, a warranty card, a cleaning cloth for the screen and an authenticity certificate.
GTRS GT200 II Features
Measurements:  47mm x 91mm x 32mm
Portable and ergonomic
Colors: black
Uses dual 18650 batteries
Micro USB charging
HD display screen

Display date and time
Vertical menu

LIMOU chip board

Modes: mechanical, power, TC, violent mode, curve mode

Curve mode in temperature and power mode
TC supports nickel, titanium and stainless steel

Lowest resistance: 0.05ohm
Temperature range: 200F to 600F or  100C to 300C
Power output range: 5W to 200 W
Output voltage range: 6.6 V to 8.4 V
Total Views Today: 1 Total Views: 34