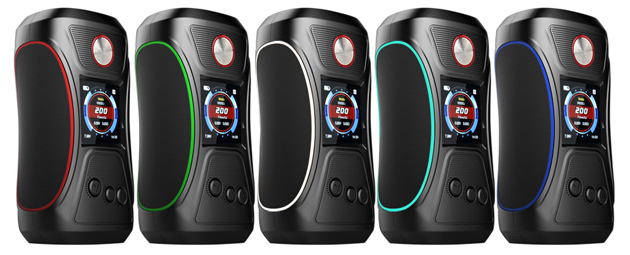 Update: The GTRS VBOY 200W Mod Has Been Discontinued – Check  Newer 200W Box Mod  Deals Below
Or
All Mod/Kit Deals
Here are discounts for the GTRS VBOY Box Mod. With a Yihi chip set, this 200 watt mod rivals Evolv DNA Mods and it has a full color display. Versatile and efficient! This mod retails for over $120.
Review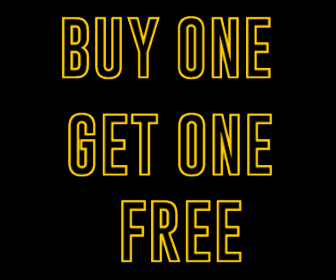 Overview
The GTRS VBOY Mod features a full color TFT screen, changeable wallpaper, customizable fonts, a high performance Yihi SX500 chip board, 200 watts of output, versatile temperature control including Joules mode and durable sylicone/plastic grips that are ergonomic.
What separates this 200 watt mod from similar products is its fully laminated 1.3 inch TFT full color display that has a resolution of 240 x 240 dots per inch.  The menu can be fully customized by use of SXI Software that conveniently downloads to your computer.  You may set up to 5 to 10 wallpapers and also change the font to two alternate settings.  The menu itself looks pleasing to the eys and effectively displays all the vape data you may need, in an organized way.
With a curved design, the design is modern, unique and ergonomic.  The grips on both sides are made of pure natural silicone with plastic — same as the materials found in golf balls –and are soft, won't slip out of your hands and are guaranteed to never fall off.  The mod is available in black with either green, red, blue, white or teal lines surrounding the grips and fire button.  Although the dimensions are not listed, the unit does look portable and easy to transport. And, a 510 threaded connection at the top is spring-loaded for fast and easy atty installs.
Built with one of the best Yihi SX500 chipsets, this box mod has all the bells and whistles you may wish for. The chip board allows for a maximum 200 watts of output, a low resistance capability of 0.05ohm, a maximum temperature output of 300 degrees Celsius temperature, up to 120J in Joules mode and 5 memory slots to save your favorite settings. Temperature operation is compatible with all coil types and there's also a TCR mode for the most precise resistance settings.  Several preset taste modes — standard, powerful, powerful plus, curve, soft — further assures any puffs you take are exactly the way you like.
The GTRS VBOY utilizes two external 18650 batteries. While the micro USB port is not shown in the pictures, this mod surely supports onboard charging because a charging cable is included with purchase.  If you prefer using an external charger, the cells can be easily swapped out via a new push-like battery cover that makes the process straightforward.
Features & Specs
Dimensions: unknown
Modern design
510 threaded connection
Colors: black/teal, black/white, black/blue, black/red, black/green
Side grips made from silicone/plastic

Same material as found in golf balls
Won't fall off
Ergonomic
Anti-slip
Durable

Front TFT display

Size: 1.3″
Laminated
Full color
240 x 240 dpi
Upload/set up to 10 wallpapers
Change font (2 settings)
Customize with SXI desktop software

Utilizes two 18650 batteries

Convenient battery cover
New push-like cover mechanism
Micro USB charging

Latest Yihi SX500 chip board
Operating modes: Power/TC-Ni/TC-Ti/TC-SS/TCR
Taste modes: Standard/powerful/powerful plus/curve/soft
Five memory slots
Power output range: 5W to 200W
Temperature range: 200℉ to 600℉ or 100℃ to 300℃
Output voltage range: 6.6V to 8.4V
Resistance Range: 0.05Ω to 3.00Ω
Joule mode range: 10J to 120J
Max output current Output: 45A
Customize standby mode
You will receive

One VBOY 200
Warranty card
Micro USB cable
Warranty card
Pictures
Related Deals
GTRS 
Color Screen Mods
200W Box Mods
Total Views Today: 1 Total Views: 231