Update: This Item Is Out Of Stock Everywhere – Check  Similar 220W Box Mod  Deals Below
Here's a cheap deal for the GTRS VBOY 222W Box Mod.
Overview
The GTRS VBOY Mod has been upgraded. This new version features an improved 222 watts of output, the latest Yihi SX520 chip board, a new eye-catching design, a full color display, a wide range of temperature modes and is compatible with dual 18650, 20700, and 21700 batteries for the longest possible vape times.
Available in black, silver, rose gold, gold, blue and red, the mod is also quite compact thanks to dimensions that come in at only 49mm x 93mmx 31mm. The design and form is completely updated to be more streamlined. On the front, you will see a fully laminated 1.3″ full color TFT screen that has a resolution of 240 x 240dpi. Vape data is organized in a unique fashion and can be changed via SXI software that installs on your PC.  With the new operating system, you may also set the date and time thru 2030.  Under the screen, you will see three adjustment buttons. The middle one is a select button which allows for the easiest menu navigation possible. The side fire button is made to be ergonomic to ensure easy firing.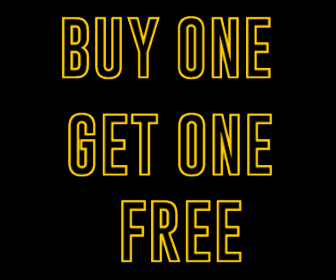 Built with one of the latest Yihi SX520 chip board, known to rival Evolv DNA mods, the Vboy 222W is as versatile as it gets. This allows for operating in power mode and temperature control modes up to 120J with all types of heating elements, down to 0.05ohm. There are surely also memory slots to save your favorite TCR settings.  And, there should be a myriad of taste modes — standard, powerful, powerful plus, curve, soft — to customize your vape experience exactly the way you like.
For longer vape times, the GTRS Vboy 222W works with powerful 21700 batteries, but is also compatible with 20700 and 18650 cells with the included adapter. Charging occurs via the front located micro USB ports and the cells can also be accessed by removing the back cover.
Features & Specs
Dimensions: 49mm x 93mmx 31mm
Brand new design
510 threaded connection
Colors: red, blue, gold, rose gold, silver, black
1.3 inch full color TFT display

240 x 240 dpi
Customize background
Set time and date
Change fonts
Customize with SXI computer software

Utilizes two 21700 batteries

Effortless battery access via push back cover
Micro USB charging system
Compatible with 20700
Compatible with 18650

Updated Yihi SX520 chip board

Operating modes: Power/TC-Ni/TC-Ti/TC-SS/TCR
Taste vape ramp modes: Soft, standard, powerful, powerful plus, curve (custom)
Power output range: 5W to 222W
Temperature range: 10J to 120J or 200℉ to 600℉ or 100℃ to 300℃
Output voltage range: 6.6V to 8.4V
Resistance Range: 0.05Ω to 3.00Ω, best a 0.10Ω to 0.50Ω

Included

One VBOY 222W
Charging cable
Manual
Warranty card
Total Views Today: 1 Total Views: 707