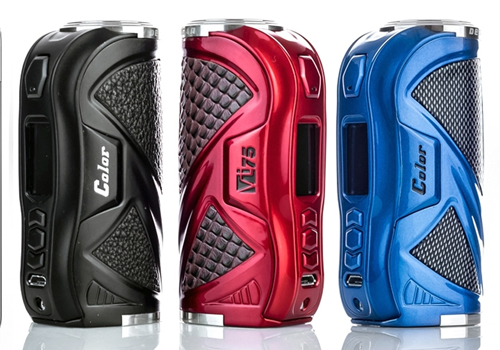 Here's amazing deals on the Hcigar VT75 Box Mod with Evolv DNA 75 chip set. 
Update: This Item Is Out Of Stock Everywhere – Check  Similar Evolv DNA Mods Below
Overview
The HCigar VT75 is yet another DNA box mod that is the result of  cooperation  between Evolv Technologies and HCigar. The 75 watt mod is powered by single 26650 or 18650 battery.
The mod features a durable design that fits comfortably in the hand and with dimensions of only 89mm x 52mm x 32mm, it is compact and portable.  You can get one in red or red & black.  Above the screen on the control face, you'll find an oversized squre firing button and two adjustment buttons and USB interface are at the bottom.  There's also an LED light under the fire button that changes colors when the unit is fired.  The top of the unit has a durable stainless steel 510 connector with a springloaded pin  that will ensure your atomizers don't protrude and sit flush.  There's also a 25mm atomizer ring included that can be used with tanks or RDAs.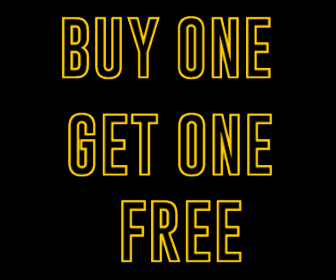 The device's DNA 75 chip set by Evolv works exactly the same way as the one you would find in Hcigar's DNA 200 mods, but with a few menu tweaks and some added presets for certain coil types. The VT75 features a maximum output power of 75 watts and has a temperature range of 200℉-600℉.  Variable temperature settings work with a wide range of heating elements such as Stainless Steel, Nickel and Titanium.
The mod can switch between 26650 and 18650 battery cells.  The battery is bottom loaded and features a screw battery disk that was designed to be easy to work with.  The cap can be adjusted up or down with a screw driver.   A 26650 battery fits perfectly in the battery bay, but if you want to use an 18650 cell, simply insert the included 18650 battery sleeve into the bay.
This mod has all the features of any DNA box mod such as eScribe customization, USB charging and accurate temperature control.  But, with this device, Hcigar has slightly changed things up on the menu.  On most DNA 200 devices, wattage is the main aspect of the menu, but with this unit, temperature is always the largest indicator on the screen. And, there's also more preset modes such as four Ni200 modes that have different parameters, a relaxed Ni200 mode, a no preheat Ni200 mode, a stainless steel mode and a titanium mode.
Overall, the VT75 works almost exactly like any DNA 200 box mod so it's bound to be an amazing device. Plus, it has a sexy look and is made for longevity.  With purchase you'll get the mod, a user manual, a warranty card, a USB cable (data & charging), a decorative atomizer ring and an 18650 battery tube.
Check out VT75 on the HCigar website
Features & Specs
Dimensions: 89mm x 52mm x 32mm
Compact and durable
510 threaded stainless steel connection pin
Fashionable 25mm bezel ring included
Large rectangular firing and adjustment buttons
LED light under fire button
Evolv DNA chip board
Power range: 1W to 75W
Battery type: High amp 26650 or 18650 battery (use sleeve)
Bottom threaded battery access disc
Modes: TC-SS/TC-NI/TC-TI/TCR – Several Ni200 modes
Temperature Range: 200℉ to 600℉ or 100℃ to 300℃
Use eScribe for full customization
Wide range of safety featuers
USB charging
Video Review
Pictures
Total Views Today: 1 Total Views: 272