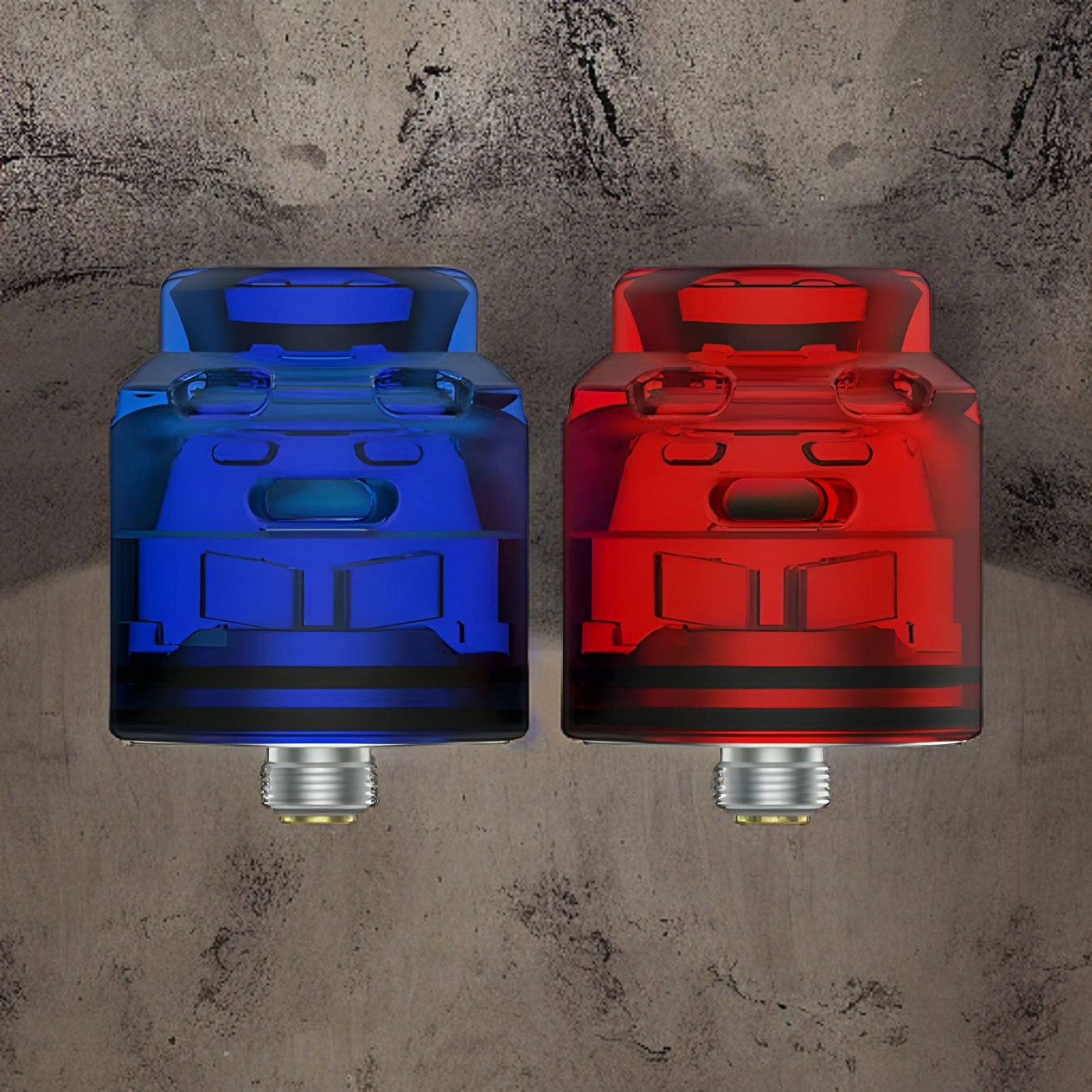 Hellvape Dead Rabbit SE: BF RDA w/ Quad Rabbit Ear Post Deck
Here are cheap deals for the Hellvape Dead Rabbit SE BF RDA.  It features a Rabbit Ear configuration build deck, single/dual coil support, a deep juice well, an integrated squonking block for the best possible juice flow, and a BF pin.
Overview
The Hellvape Dead Rabbit SE BF RDA features a 24mm diameter and is constructed with PCTG. As with the previous Dead Rabbit RDA and Dead Rabbit V2 RDA, the build deck has plenty of space, large post holes, and four posts in a unique Ear Rabbit configuration for effortless building and trimming. You may run single or dual coil configurations. Under the deck, you can see a massive juice well that can be filled from the top or bottom with the included squonk pin. An integrated squonk block ensures juice flow is maximized. Leakproof airflow features 2 massive intake slots that direct air from the side to the top to hit the deck directly. At the bottom of the SE, you will see a 510 threaded connection, and for squonk fanatics, there's also a BF pin in the box.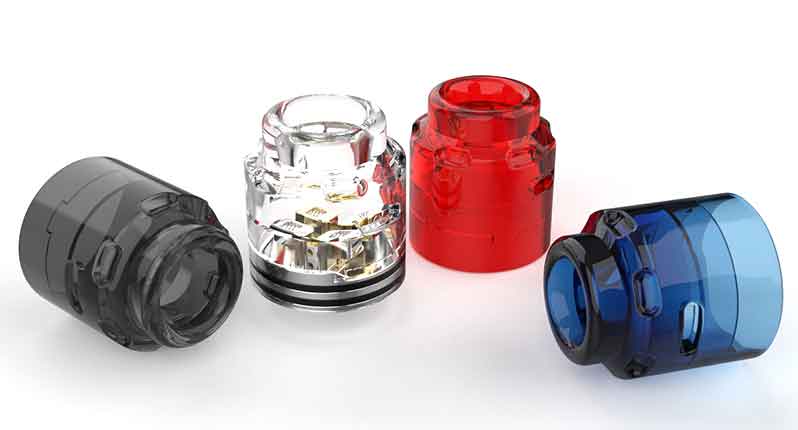 You may obtain two different versions of this RDA. With the first, you may choose either clear, black, blue, or red colors, or you may prefer to get the slightly more expensive kit that includes all four color caps.
Features & Specifications
Diameter: 24mm
Color options: red, black, blue, clear
PCTG chuff cap
Quad rabbit ear posts
Single or dual-coil builds
Standard pin
BF pin
Large juice well
Side-to-top airflow
Integrated squonk block for juice flow
In The Box
If you purchase the single cap option, you will receive the Dead Rabbit SE BF RDA, a bag of accessories, a squonk 510 pin, a dead rabbit sticker, and a manual. The kit adds all four caps: clear, red, blue, and black cap.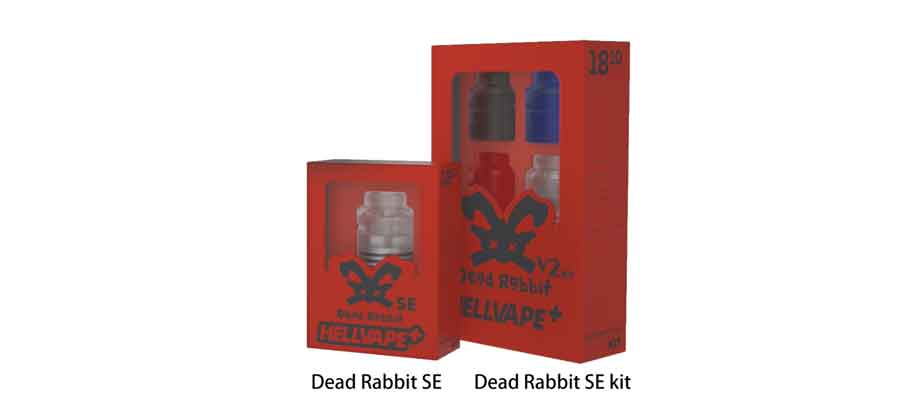 Related Deals
Total Views Today: 1 Total Views: 1,174