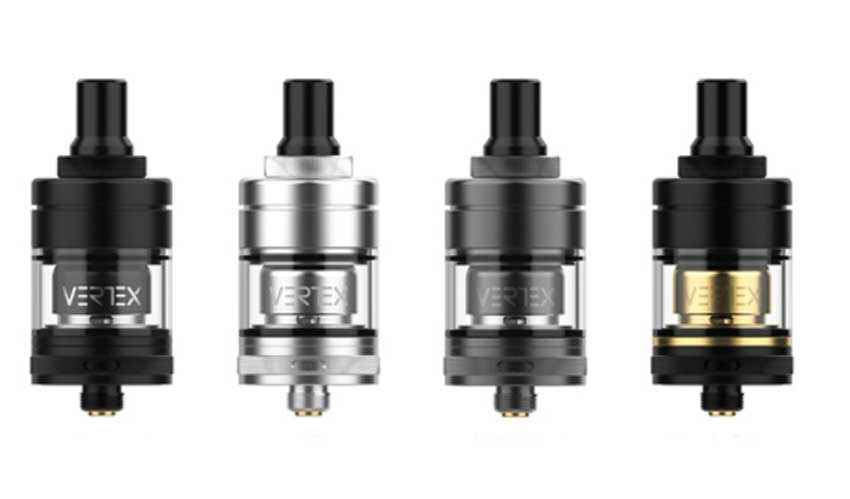 Check out these cheap deals to buy the Hellvape Vertex RTA.  It features a 22mm diameter, a dual post build deck with single coil configuration, an internal adjustable air turntable, 6 external airflow settings, 2mL or 3mL juice capacity options, a top-fill method, and a head-turning design.
Review
Design
The Vertex MTL RTA is a small rebuildable tank atomizer that utilizes a dual post build deck with a single coil configuration, and flexible airflow control.  The combination of these features ensures that the device consistently puts out the type of vapor production you'll really enjoy.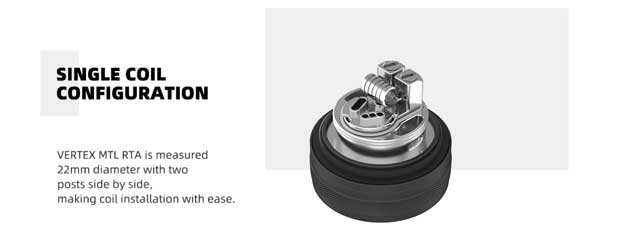 Constructed from durable stainless steel and a Pyrex glass tube, the Hellvape Vertex holds either 3.5mL or 2mL of e-liquid, depending on which glass section you install.  Refilling the atty is also quite simple as the top cap is removable to expose a fill port.  While we are on the topic of the top cap, it features an ergonomic 510 drip tip that is replaceable with your own.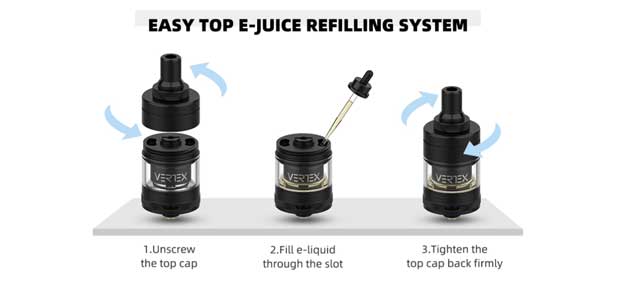 Adjustable Internal & External Airflow
But, the spotlight of the Vertex MTL RTA is the chamber that features a dual post build deck that works only with single coil builds.  Airflow to this deck occurs by way of a 3-in-1 internal turntable right underneath the deck that you may rotate to the position that creates the type of vapor you enjoy the most.  And, external airflow can also be set to 5 different air hole sizes, all of which result in a mouth-to-lung vape experience.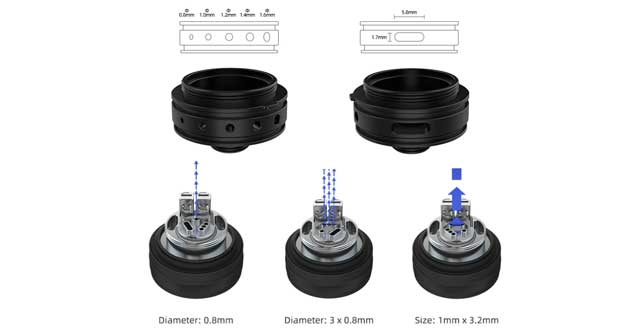 Features & Specifications
Diameter: 22mm
Color options: Matte Black, SS, Gunmetal, Black Gold
2/3.5mL juice capacity
Top-fill system
Stainless steel body
Glass Tank
Dual post build deck
Single coil comptability
Six external airflow settings
Internal adjustable air slots underneath deck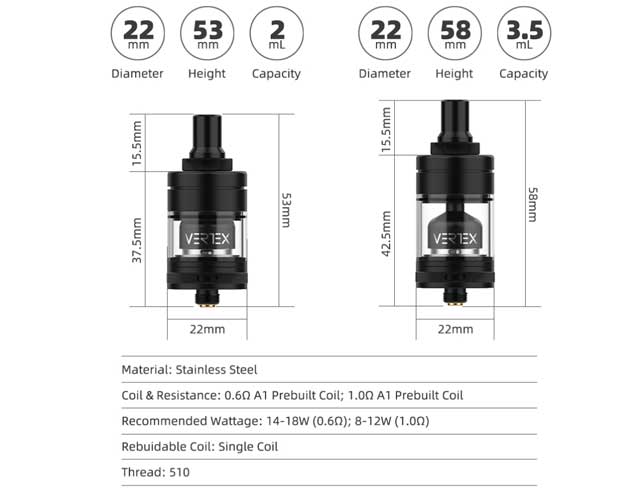 Similar Products
Total Views Today: 1 Total Views: 367